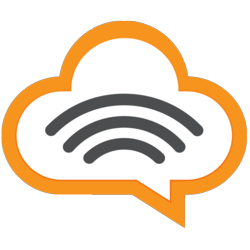 As the explosion of mobile devices and the 'Internet of Things' continues, the most successful organizations will be the ones who are able to create the strongest developer ecosystems around their products and services
RESTON, VA (PRWEB) June 19, 2013
AnyPresence, the leading enterprise backend-as-a-service platform, today announced the launch of the world's first API service for building and deploying cross-platform mobile apps. This unique "meta-platform" enables businesses to instantly add mobile app development functionality to existing software solutions, or provide custom-branded development portals to efficiently mobile-enable developer ecosystems and create new revenue streams.
As the explosion of mobile devices and the "Internet of Things" continues, the most successful organizations will be the ones who are able to create the strongest developer ecosystems around their products and services. This requires going beyond providing generic APIs, but it is cost-prohibitive to implement a more holistic approach. With the AnyPresence meta-platform, enterprises are now able to cost-effectively provide custom SDKs and cross-platform mobile user interface starter kits to significantly increase developer adoption and corresponding market share.
"The goal of AnyPresence has always been to reduce the time and cost of building enterprise-class, multi-channel apps," said Anirban Chakrabarti, CEO and Co-Founder of AnyPresence. "With this new offering, organizations can further reduce development hurdles for both internal and external developers by providing mobile app templates that include pre-built integration, functionality, and instant cloud hosting through a custom developer portal powered by the AnyPresence app builder API."
Many organizations have invested in API management platforms to enable internal and external developers to build applications that integrate their products or services. The AnyPresence meta-platform provides a mobile abstraction layer on top of these API end points, dynamically generating cross-platform mobile app starter kits with pre-built functionality and integration to source systems. These starter kits include a dedicated backend server, mobile SDKs, and app user interface code for native iOS, Android, and HTML5, significantly reducing the development hurdle for mobile app development.
To learn more about the AnyPresence meta-platform, please visit: http://www.anypresence.com/solution-metaplatform.php.
About AnyPresence
AnyPresence is an enterprise backend-as-a-service platform that dramatically reduces the time and cost of mobile-enabling enterprise business processes, products, and services. It is the only solution that offers organizations the ability to assemble and deploy backend servers, native iOS, native Android, and HTML5 mobile apps without platform "lock-in". AnyPresence also provides pre-assembled mobile app templates, a design-time API, and other patent-pending capabilities to further accelerate time-to-market for developer ecosystems. The platform is easy to use, yet flexible enough to enable source code-level customization or on-premise hosting options. For more information, and to stay up to date on AnyPresence news, please visit http://www.anypresence.com and follow @AnyPresence on Twitter.