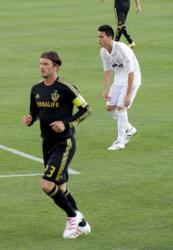 New York, NY (PRWEB) June 18, 2013
Cheap Concert Tickets has released additional inventories of 2013 CONCACAF tickets for the tournament which gets underway in July. Soccer fans can add code promo SAVE for additional savings on any CONCACAF ticket order.
The popularity and hype of soccer has indeed reached every nook and cranny of the globe. In fact, the hype of the game triggered the sports-minded citizens of North and Central America. Its popularity also trickled down the veins of fans from the Caribbean. The adrenalin pumping excitement and the love of the game was the reason why CONCACAF was established in September 18, 1961.
CONCACAF is an acronym that stands for Confederation of North, Central America and Caribbean Association Football, which is the governing body of professional football/soccer in the said areas. The role of the association is mainly to organize professional football matches for national competitions between teams and clubs. The association is also affiliated with the International Federation of Association Football or FIFA. It is the reason why CONCACAF also organizes World Cups that further brought football hype and excitement.
CONCACAF was the result of the merger of the North American Football Confederation (NAFC) and the Football Confederation of Central American and the Caribbean or more popularly called CCCF. However, it was not all easy for the association since just like any other organization, it had its own share of controversies and politics too.
To start, the organization was headed by its first President, the Costa Rican citizen Ramon Coll Jaumet and was succeeded by Joaquin Soria Terrazas, a Mexican who headed the organization for 21 years. However, it was not until the reign and leadership of Jack Warner when the organization was rocked with controversies. Firstly, alleged corruption and perhaps power struggle between the organizations ensued as one CONCACAF officer will take the side of Warner while others will side with the organization's Secretary General Chuck Blazer. The finger pointing on who corrupted what led to the resignation of Warner, who was later succeeded by Jeffrey Web in May 2012.
The CONCACAF has 41 teams coming from 41 countries in North and Central America and the Caribbean. To be specific, there are three member teams from North America like Canada, Mexico and the United States, and seven teams from Central America like Belize, Panama, Guatemala and many others. The organization also reached 31 member countries from the Caribbean like Turks and Caicos Island, Montserrat, Grenada and many more.
There are nine founding members in 1961 such as Guatemala, Honduras, Panama, Cuba and Haiti. There are four member countries that joined in 1962 which were Trinidad and Tobago, Costa Rica, El Salvador and Bermuda. The newest member, on the other hand, was Bonaire who joined in 2013.
Indeed, the hype in soccer and the love of the game make member countries look forward to every CONCACAF soccer event. This yearly soccer extravaganza has made the bloodline of every Pepe, Juan and Joe love football and anticipate another exciting CONCACAF game soon. You too can join in on the excitement, book your CONCACAF tickets early!
2013 CONCACAF Game Schedule:
7/7/13
CONCACAF Tickets Pasadena CA Rose Bowl - Martinique & Mexico vs. Panama Tickets
Sunday, July 7, 2013
7/8/13
CONCACAF Tickets Red Bull Arena Harrison NJ - El Salvador vs. Trinidad And Tobago & Haiti vs. Honduras
Monday, July 8, 2013
7/9/13
CONCACAF Tickets Portland OR Jeld-Wen Field Costa Rica vs. Cuba & Belize vs. United States
Tuesday, July 9, 2013
7/12/13
CONCACAF Tickets Miami FL Sun Life Stadium - Trinidad And Tobago vs. Haiti & Honduras vs. El Salvador
Friday, July 12, 2013
7/14/13
CONCACAF Tickets Denver CO Sports Authority Field - Martinique vs. Mexico & Panama vs. Canada Tickets
Sunday, July 14, 2013
7/15/13
CONCACAF Tickets Houston TX BBVA Stadium - El Salvador vs. Haiti & Honduras vs. Trinidad & Tobago
Monday, July 15, 2013
7/16/13
CONCACAF Tickets Hartford CT Rentschler Field - Cuba vs. Belize & United States vs. Costa Rica (Gold Cup)
Tuesday, July 16, 2013
7/28/13
CONCACAF Tickets Chicago IL Soldier Field Stadium (Gold Cup Finals)
Sunday, July 28, 2013
About Cheap Concert Tickets:
Cheap Concert Tickets delivers tickets to sold out concerts and events worldwide when no one else can, and they do so at discounted prices. As a member of TicketNetworkDirect, they can guarantee the delivery of CONCACAF tickets and International Champions Cup Tickets. This trusted ticket exchange also has a large inventory of tickets for all sporting events around the World. With CheapConcertTickets.me customer service is a priority, for more information email support(at)cheapconcerttickets(dot)me.