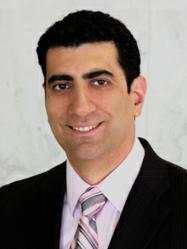 It is important to choose a medical center with top-notch standards that you can trust.
Beverly Hills, CA (PRWEB) June 25, 2013
A recent study conducted by Marco Bommarito, Ph.D., released on June 7th, lead research specialist at 3M's infection prevention division, showed that about 15 percent of flexible endoscopes used in colonoscopies at five hospitals were considered dirty. These endoscopic instruments contained "bio-dirt," which are cells and other material from previous exams. Even though these endoscopes had been cleaned, they still contained the dirty material.
La Peer Health Systems, an outpatient surgery center in Los Angeles, recently purchased a brand new endoscope cleaner to prevent this problem. Their system is brand new, more efficient, and allows doctors to process more scopes at a time. This is apparently a step that other surgery centers and hospitals have not taken.
"It's appalling that these hospitals didn't take the necessary measures to properly and thoroughly wash these instruments," said Dr. Kamrava, colorectal and rectal surgeon in Los Angeles. "At La Peer, we make sure our endoscopes are of the highest standard, and we buy new scope washers regularly to ensure proper sterilization."
The bio-dirt found in the instruments at the five hospitals in the study is likely to be found in other facilities across the country, according to the study. Since tens of millions of procedures that use endoscopes are performed in the U.S. each year, this study has raised quite a bit of alarm.
This concern regarding dirty instruments in hospitals is not new. A previous study four years ago caused the U.S. Veterans Affairs hospitals to warn 10,000 patients who underwent colonoscopies that they may have been exposed to blood-borne pathogens from contaminated instruments.
Since colon cancer is the second-leading cause of cancer-related deaths in the U.S., it is imperative for men and women to get screened for colon cancer regularly. But in order to prevent the fear of dirty hospital instruments, health and sterilization standards need to significantly improve so that patients continue to get screened. In conjunction with this, La Peer conducts semiannual in-service training, in addition to annual competency checks on the staff members who wash the scopes. The surgery center's infection rates are lower than the national average, and La Peer is currently involved in obtaining data on polyp detection and three-year follow-up.
"It is important to choose a hospital with top-notch standards that you can trust," said Dr. Siamak Tabib, a gastroenterologist in Los Angeles. "La Peer's patients are always the top priority, so we take the time to ensure all health codes are met and exceeded."
Allen Kamrava, MD is a board-certified colorectal surgeon at La Peer Health Systems and Los Angeles Colon and Rectal Surgical Associates, Inc. Dr. Kamrava's clinical research interests include the care of patients with inflammatory bowel disease, advanced colorectal cancers, and complex anal diseases.
Siamak Tabib, M.D. is a gastroenterologist at La Peer Health Systems in Beverly Hills that is board-certified in Internal Medicine, Gastroenterolgy and Hepatology. His goal is to maintain health primarily through disease prevention, and when necessary, to intervene with appropriate state of the art methods. He incorporates diagnostic and therapeutic procedures such as upper and lower endoscopy (EGD and colonoscopy) in this pathway to wellness.
La Peer Health Systems is an outpatient surgery center in Beverly Hills, founded by doctors and focused on providing excellent patient care alongside the most cutting-edge medical treatments available. With 50 world-renowned physicians in 14 specialties, comprehensive medical treatment is offered that takes patients from consultation to diagnosis, treatment, surgery, and ultimately aftercare. The 14 medical departments include orthopedics & sports medicine, gastroenterology, head & neck surgery, colorectal & general surgery, podiatry, ophthalmology, pain management, plastics & reconstructive surgery, gynecology, spine surgery, interventional cardiology, bariatric surgery, thoracic surgery, and anesthesiology. Unlike large hospitals, La Peer's unique structure offers extremely personal care in a safe and controlled environment.
To learn more about La Peer Health Systems, visit http://www.lapeerhealth.com.