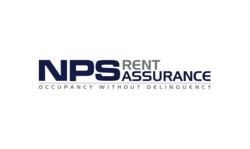 Boston, MA (PRWEB) June 19, 2013
NPS Rent Assurance today launched a new, user-friendly corporate website (http://www.NPSRentAssurance.com) that will the company will debut at the annual National Apartment Association Education Conference and Exposition in San Diego, CA, June 19-22, one of the largest gatherings of multifamily professionals in the United States. The new website combines access to the company's leasing enrollment and resident account portals, and provides a complete overview of the NPS Rent Assurance program, which features the only payroll direct deposit platform for rent in multifamily home rentals.
Features from the new website will be prominently displayed in the NPS Rent Assurance booth #1341 at the trade conference as the company continues to strive to meet the needs of the multifamily marketplace.
About NPS Rent Assurance
NPS Rent Assurance is the only payroll direct deposit platform providing the multifamily industry with a proven solution for building incremental occupancy through improved payment performance from conditionally approved residents. The company's simple, "hands-off" program receives payroll direct deposits from a resident's employer each pay period with built-in safeguards against 'pull back' until rent is due. NPS Rent Assurance is offered exclusively through apartment leasing offices in conjunction with lease application credit approvals.