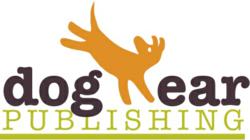 Ray Robinson, publisher and partner at Dog Ear Publishing, described the event as 'a forum for writers to learn from a broad range of literary resources, including publishers, published authors, and publishing experts.'
CARMEL, Ind. –
(PRWEB) June 20, 2013 -- Dog Ear Publishing, WriteStuff Writers Conferences and the Center for the Performing Arts will present a literary event July 20. Across the Arts: A Gleeful Literary Celebration showcases Indiana's finest filmmakers, best-selling New York Times authors, award-winning journalists, columnists, magazine writers, editors, publishers and musicians. The guests will be featured in a Writer's Studio on the Palladium concert hall stage. The daylong event runs from noon to 6 p.m., with an after-party and movie screening following the conference.
Ray Robinson, publisher and partner at Dog Ear Publishing, described the event as "a forum for writers to learn from a broad range of literary resources, including publishers, published authors, and publishing experts. We want to make the world of publishing and authorship accessible to everyone."
"We are looking forward to creating something exciting and new for the literary arts," said J. Andy Murphy, founder of WriteStuff Writers Conferences. "Our goal is to bring together the literary and performing arts all under one roof."
The conference allows those interested in the literary arts to view them from a new perspective, notes Tania Castroverde Moskalenko, president and CEO of the performing arts center. "We continuously look for new partnerships to expand the center's artistic endeavors. Bringing authors and writers to the Palladium stage is an opportunity to explore and discuss the arts in a different way."
General admission is $60 and includes access to the after-party and movie presentation by Heartland Film Festival. General admission is $40 for seniors 55 and older and $18 for students with school ID. Tickets are being sold at the Palladium box office, by phone at (317) 843-3800 or online at http://www.TheCenterPresents.org. A portion of ticket sales will go to All Access, which provides field trips for students in kindergarten to fourth grade to explore the Center for the Performing Arts venues, perform onstage and learn about lighting, sound and props.
The literary panels are formatted as a Writer's Studio, allowing ample time to get up close and personal as guests share private reflections during audience Q&As. Individual panel will feature authors, journalists, filmmakers, publishing executives and social media contributors. A signing table is scheduled throughout the day, and a game show with prizes is planned.
Attendees can meet award-winning filmmakers including Angelo Pizzo, an Academy-Award winner for "Hoosiers," and Michael Husain, a 13-time documentary award-winning film director, writer and producer. Dog Ear Publishing's Ray Robnison will host a 30-minute educational presentation in the Robert Adam Room immediately after the stage presentations.
For more information, contact Ray Robinson at (317) 228-3656 or RayR(at)DogEarPublishing(dot)net.
----------
For additional information about Dog Ear Publishing, please visit http://www.dogearpublishing.net.
About Dog Ear Publishing, LLC
Dog Ear Publishing offers completely customized self-publishing services for independent authors. We provide cost-effective, fast, and highly profitable services to publish and distribute independently published books. Our book publishing and distribution services reach worldwide. Dog Ear authors retain all rights and complete creative control throughout the entire self-publishing process. Self-publishing services are available globally at http://www.dogearpublishing.net and from our offices in Indianapolis.
Dog Ear Publishing – self-publishing that actually makes sense.