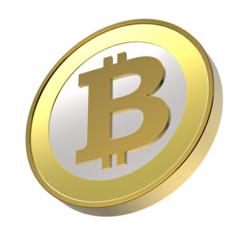 The world's leading forex news portal ForexMinute.com has thus made sure to endorse Bitcoin trading to a large range of investors
London, UK (PRWEB) June 24, 2013
A safe alternative in times of risky markets, Bitcoin has proven its credibility over and over among the international trading platforms. The currency transmits its holders with a buying power that is neither regulated nor controlled by any authority and organization. The promotion of this democratic currency hence becomes mandatory in order to decrease investors' dependability on traditional and unreliable currencies. The world's leading forex news portal ForexMinute.com has thus made sure to endorse Bitcoin trading to a large range of investors.
In recent days, ForexMinute.com is regularly updating its portal with a new bitcoin section, which covers the very important topics circulating around this digital currency, bitcoin trading section is one among them.
This section thoroughly updates traders with the methods to trade in bitcoins efficiently. A spokesperson from ForexMinute.com further explains, "As the Bitcoin concept is very new to existing and novice traders in the financial markets, we believe to expand its reachability by providing them with the most necessary bitcoin educational resources. These resources guide traders with each essential step – from buying bitcoins to selling them, the section provides all."
The other Bitcoins sections available at ForexMinute are Bitcoin Affiliate Programs which offers visitors the best and the most reliable affiliate programs; Bitcoin News to update traders with latest happenings in the Bitcoin market; and already mentioned Buy and Short Bitcoins section to guide traders with how to buy and sell bitcoins.
About ForexMinute:
ForexMinute is the world's leading Forex news website, providing investors all the required tools to become a top class Forex trader. The ForexMinute.com team offers global investors an array of resources, including financial news by the minute, fundamental analysis, technical analysis, Forextools and much more. The aim of ForexMinute is to provide investors the leading Forex education tools, so they can visit their leading Forex portal whenever it suits them.
For more information, visit http://www.forexminute.com or call +1 800 758 5780.
You can have the ForexMinute newsletter delivered to you each trading day. Simply sign up today. You will be kept up to date on the latest market action. It is free and simple -http://www.forexminute.com/newsletter.