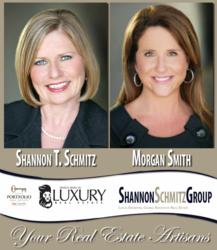 "People are moving to Austin for its strong business climate, the abundant live music and cultural vibe, and the city's reputation for innovation and diversity."
Austin, TX (PRWEB) June 19, 2013
"Austin envy" is what Forbes Magazine dubs it -- the cool mystique that makes America's fastest-growing city a "national epicenter of aspiration." "People are moving to Austin in record numbers," says Shannon Schmitz, a top Austin realtor and luxury home specialist. "Our current sales reflect the surge in demand: we're getting multiple offers for new home listings, on their first day on the market."
Even Jim and Pam, the fictional couple from the TV series "The Office," jumped on the bandwagon and chose Austin's hip, progressive way of life. Their move echoes the city's real-life accolades:

America's fastest-growing city, three years in a row (Forbes)
Best place to start a small business (Business Journals)
Most popular city for college graduates (Brookings Institution)
USA's next biggest boom town (Forbes)
#1 among the nation's Ten Best Cities for the Next Decade (Kiplinger Finance)
#2 among Best Cities for Families (Parenting.com)
#2 among the Top 10 Cities People are Moving To (The Fiscal Times)
In addition, Austin is the nation's second best real estate market to invest in, according to an analysis by Realtor.com., which reviewed housing inventory, job rates and pricing trends for 146 markets nationwide.
Schmitz notes that the city welcomes about 170 new Austinites every day. "Our research shows the most frequent migrations are from within Texas, and then from southern California," she says. "People are moving to Austin for its strong business climate, the abundant live music and cultural vibe, and the city's reputation for innovation and diversity."
Homes for sale in popular areas of Greater Austin, such as Lake Pointe, are averaging three offers on the first day they're listed, Schmitz says. "We're setting all-time records for Keller Williams' Southwest Market Center," she says. "Our May closings of $171 million are up 47 percent from last year and our listings taken volume is up 122 percent." Homes averaged 14 days on the market in May 2013 vs. 28 days last year.
The highest home value increases, Schmitz says, are in the Central Austin/Shoalwood area --- prized for its walkability, easy access to downtown and blue-ribbon schools (Highland Park Elementary).
Luxury home sales are also on the rise, Schmitz says, noting an average selling price of $715,000 and an average of just 13 days on the market in May 2013, vs. 25 days last year.
Austin officials project the city's population will grow from 824,205 in 2012 to 1.09 million by 2030. The Greater Austin Metro Area, which includes five counties, is the fastest growing metro area in the nation among those with 1 million+ residents.
When working with Austin newcomers, Schmitz says her goal is to quickly orient them to Austin's neighborhoods, schools and relaxed lifestyle. "We take them to at least 5-8 neighborhoods," she says. "We like to show potential residents a few houses in each area, and give them a feel for Austin's gorgeous natural beauty and desirable quality of life," she says.
About The Shannon Schmitz Group at Austin Portfolio Real Estate:
Mastering a Fine Art takes time, devotion, skill, and commitment. Shannon T. Schmitz has shown such mastery and has elevated real estate into a Fine Art form. Our philosophy is to provide our clients with service that is uniquely tailored to their needs, not a generic approach! Shannon Schmitz Group is a team of dedicated, professional, and hard-working Realtors and creative support staff providing the utmost in service to our clients for buying or selling real estate in Austin and the surrounding Texas Hill Country areas, including Spanish Oaks, Bee Cave, Lakeway, Lake Travis, The Hills, West Lake, and the famous Austin zips of 78703 and 78704.
Shannon is an active member of the Institute for Luxury Home Marketing and has been awarded the Certified Luxury Home Marketing designation. Shannon was previously on the Board of Regents and member with Who's Who in Luxury Real Estate, and now celebrates her inclusion into this prestigious group.
For more information about Shannon T. Schmitz, visit http://www.shannonschmitz.com.
About Austin Portfolio Real Estate and Keller Williams Luxury Homes International:
Austin Portfolio Real Estate by Luxury Homes of Keller Williams is an exclusive, elite and sophisticated group of real estate consultants raising the bar for service in the upper-tier home market.
For more information about Austin Portfolio Real Estate, visit http://www.austinportfoliorealestate.com.
Keller Williams Luxury Homes International is an exclusive, elite and sophisticated group of KW real estate consultants who absolutely raise the bar for real estate service in the luxury real estate market.
For more information about Keller Williams Luxury Homes International, visit http://www.kwluxuryhomes.com.