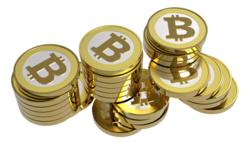 The increasing competition in other affiliate programs has reduced affiliates' chances to make the desire profits in the market
London, UK (PRWEB) June 26, 2013
ForexMinute.com, keeping its pace with the regularly developing currency market, is now recommending finance bloggers and website owners with very innovative and lucrative bitcoins affiliate programs.
The increasing competition in other affiliate programs has reduced affiliates' chances to make the desire profits in the market. With bitcoins being the new and emerging currency on the block, the affiliates are shifting towards it in large numbers. Probably because of the rising popularity the currency has achieved in merely four years since its inception in 2009. With more and more websites introducing its services for bitcoins, the future of bitcoins affiliates programs is very optimistic.
ForexMinute.com is also among the first renowned financial portals which is promoting Bitcoins with all its dedication. The portal is then recommending the best affiliate programs for bloggers and website owners that only provide them with attractive profits but also promote the virtual currency to a larger extent.
ForexMinute.com also makes sure that bloggers and website owners get to have the most reliable affiliate programs which offer higher consumer benefits with subtle leveraged income pay structures. They can then choose among the best affiliate programs that suits their requirements perfectly.
Also engrossing is ForexMinute.com'sBitcoin News section which enhances one's knowledge about Bitcoins. The affiliates who are still unfamiliar with the concept of bitcoin can check out this section to understand each and every aspect circulating around this new digital currency.
About ForexMinute:
ForexMinute is the world's leading Forex news website, providing investors all the required tools to become a top class Forex trader. The ForexMinute.com team offers global investors an array of resources, including financial news by the minute, fundamental analysis, technical analysis, Forex tools and much more. The aim of ForexMinute is to provide investors the leading Forex education tools, so they can visit their leading Forex portal whenever it suits them.
For more information, visit http://www.forexminute.com or call +1 800 758 5780
You can have the ForexMinute newsletter delivered to you each trading day. Simply sign up today. You will be kept up to date on the latest market action. It's free and simple - http://www.forexminute.com/newsletter.