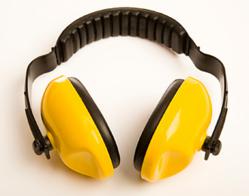 The chemical plants sites were very loud, so much so that I used to have to shout to communicate with my colleagues.
Bolton, UK (PRWEB UK) 25 June 2013
The victim, 77, was employed by a chemical plant, at Ellesmere Port, from 1967 to 1982. He spent his 15-year-career surrounded by the loud noises of cranes and hammering, having to shout to communicate with colleagues on daily basis. The lack of adequate protection eventually led to a diagnosis of noise-induced hearing loss. (1)
Questioned about the harmful experience, the claimant said:
"The chemical plants sites I worked at were very loud, with the cranes and hammering constantly producing a lot of noise, so much so that I used to have to shout to communicate with my colleagues."
"Not being able to hear things can be really frustrating, and can be distressing when it keeps happening. It has had an impact on my confidence and I feel sorry for my family, who I have to ask to repeat themselves or speak up all the time. I struggle on the telephone and miss parts of TV programmes because I cannot hear what is being said. It's hard not to feel angry knowing this could have been prevented."
He added: "Having good hearing isn't really something you notice until you don't have it and as my hearing has gradually got worse it has definitely made certain things more difficult, such as listening to announcements.
"Nothing can turn back the clock, but I'm just relieved to finally get some justice for what happened to me and be able to move on with my life." (1)
Commenting on the news, Tom Fairclough, Executive at Asons Solicitors, said that:
"According to Barry & District News' article, it is alleged that Mr Sharpe's employer neither provided adequate protection nor warned about the dangers of noise-induced hearing loss. Those who have been experiencing the same working conditions or have been suffering from hearing loss after years spent in a noisy working environment should not hesitate to make industrial deafness claims."
Fortunately, cases of noise-induced hearing loss, or occupational deafness, have slowly been decreasing year on year for the past three years. Despite the improvement, Health and Safety Executive (HSE) statistics for between 2009/10 and 2011/12 suggest that some 19,000 industrial deafness cases were reported that were either caused, or made worse by noise at work. (2)
Asons Solicitors suggest that if someone would like to learn more about the hearing loss compensation process, or if they would like to better understand the condition, that information is available at http://www.asons.co.uk, or via an expert helpline on 01204 521 133
(1) Barry & DistrictNews 'Former chemical plant worker from Barry wins compensation' (13/06/2013) barryanddistrictnews.co.uk/news/10484398.Former_chemical_plant_worker_from_Barry_wins_compensation/
(2) Health and Safety Executive 'Noise-Induced Hearing Loss (NIHL) in Great Britain' hse.gov.uk/statistics/causdis/deafness/

About Asons Solicitors:
Asons Solicitors is a Bolton-based law practice that specialises in personal injury and industrial disease claims. Founded by brothers Imran Akram and Kamran Akram, Asons Solicitors has developed to become a young and dynamic law firm that delivers practical solutions to clients in times of difficulty. Their continued focus on their staff has seen them awarded with the Investors in People "Gold Award"; which is reflected in the professional and personable approach they take in working with clients. They strive to grow and to develop, and their supportiveness and attention to detail ensures that their clients use them time and again.
For further information contact:
Email: info@asons.co.uk
Website: http://www.asons.co.uk