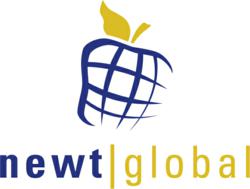 Irving, TX (PRWEB) June 29, 2013
The new http://www.newtglobal.com site is now live! The new website is sleek and stylish and full of new information, features, and imagery to reflect the company's commitment to excellence. It has been designed to provide the ultimate user-friendly experience with improved navigation and functionality throughout, allowing site visitors access to detailed information about Newt Global's Centers of Excellence (COEs), world-class services, and its flagship mobility product–efmfm (Enterprise Find-Me Follow-Me). The new look and feel and functionality has been designed with all our stakeholders in mind, specifically, our clients, employees, investors and partners.
The new website also provides better access to Newt Global's deep domain expertise and resources in the area of Enterprise Mobility, Big Data, QA, Software Development and IT Consulting Services.
The launch of the new website, which additionally offers quick and easy access to information about Newt Global and its community through links to its Blog, Twitter, Facebook, and LinkedIn sites, is part of the organization's ongoing efforts to enhance the quality and availability of information to their business  stakeholders worldwide.
Neeta Goel, President of Newt Global, announced that, "It was time to take our Web presence to the next level. This site reflects the thinking and efforts of the Newt Global team, as well as our commitment to being open and accessible to our stakeholders."
About Newt Global Consulting, LLC
Newt Global Consulting is a MBE/WBE/HUB Certified Global IT services company headquartered in Irving, Texas and is a Tier-1 vendor to multiple Fortune-50 clients. They specialize in a range of IT services on a broad range of technologies, mobile development, QA, and program management. Newt Global leadership is committed to staying at the forefront of technology, and has invested in building a Big Data Center of Excellence, mobile development & testing framework, with recurring training programs in both iOS and Android. Learn more at http://www.newtglobal.com.