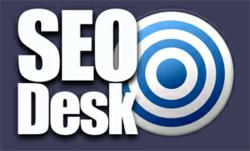 (PRWEB UK) 21 June 2013
Climatize, one of the top UK air conditioning experts, are pleased to announce that they have set up a working relationship with SEODesk. This move will see SEODesk taking responsibility for the online communication and content of the Climatize website. This will help to make the site more attractive to search engines.
Climatize have developed a strong local following thanks to the positive recommendations they have received from existing clients but the company aims to improve on their current standings by increasing awareness of their commercial air conditioning services. This is where the experience and skills of SEODesk, responsible for placing many UK firms on the first page of Google for relevant search terms will play a vital role in the ambitions of Climatize.
When it comes to suppliers of air conditioning in Bradford, the Climatize service is unrivaled, especially with regards to their 24 hour emergency call out service and full maintenance services. Climatize are able to reduce the risk of businesses suffering air conditioning breakdowns and this support is commonly cited as one of the strongest aspects of the service provided by the firm.
With respect to commercial air conditioning in Leeds, Climatize are also able to offer a specialist service and the company is expanding into the domestic air conditioning market too. The support of SEODesk will help to bring Climatize to the attention of a lot more potential clients but the service provided by the company will be the factor that grabs attention.
About Climatize:
Climatize is part of the Climatix group and they are viewed as being one of the top specialist UK air conditioning firms. The company is happy to work with firms of all sizes and they have even added a domestic service to their portfolio. Climatize are able to provide support from the design stage all the way through until management and maintenance services for air conditioning clients.