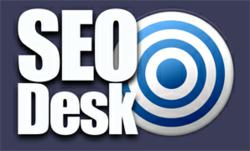 (PRWEB UK) 22 June 2013
Heyland & Whittle, purveyors of fine soaps, scented candles and home fragrance products, are very excited to announce a partnership with SEODesk. SEODesk have a sterling reputation when it comes to search engine optimisation and ensuring firms are located on the first page of Google and other top search engines for relevant keyword terms. It is these results that Heyland & Whittle look forward to achieving in their new partnership.
The company has achieved a strong level of growth in recent times thanks to customer recommendations and positive online feedback. This is important for any business but Heyland & Whittle have decided that in order to be able to progress their business, they need to increase awareness of their products and customer service. Scented candles and home fragrance products are in great demand at the moment and the company utilises only the finest ingredients in making their hand-crafted products.
The company has recently moved into the reed diffusers market, providing customers with another opportunity to keep their home smelling nice. With aromatherapy widely accepted as being beneficial in helping people to relax or unwind, there is no doubt that this is a market with a considerable amount of interest. With the assistance of SEODesk, Heyland & Whittle aim to reach out to new customers and to provide their products with a wider platform.
About Heyland & Whittle:
Heyland & Whittle are a husband and wife team that set up business back in 2003 and the company has gone from strength to strength ever since. The company provides a wide range of soaps and scented home fragrance products, all of which are hand-crafted and created with the finest ingredients. The company aims to provide a high level of customer service to all clients with orders for commercial and domestic clients accepted.