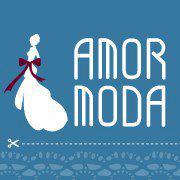 (PRWEB) June 19, 2013
Pretty evening dresses, elegant cocktail dresses, graceful holiday dresses, and beautiful prom dresses sell very well in the current market. Today, AmorModa.com announces its special offer on holiday dresses for the summer 2013.
The holiday dresses come in a variety of attractive styles, and are featured with rich fabrics and delicate craftsmanship. Each dress goes through a rigid inspection before delivery. Moreover, a recent upgrade to the company website has made it faster and easier to shop the dresses online.
"We are extremely excited to launch the holiday dress promotion, and offer great discounts to our customers. It is very important to buy your holiday dresses from a professional supplier. If you have any question, please contact us and we will respond to your request within 24 hours," states Eason Chen, a spokesman for AmorModa.
With over ten years experience within the industry, AmorModa.com focuses on the manufacture and retail of high-quality wedding dresses and special-occasion dresses, including wedding dresses, bridesmaid dresses, evening dresses, and cocktail dresses. Its up-to-date styles are very attractive for customers. AmorModa.com believes that providing the discounted women's dresses will help to broaden its customer base.
About AmorModa.com
Founded in 2008, AmorModa.com specializes in cheap prom dresses, wedding dresses, cocktail dresses, evening dresses, bridesmaid dresses, and other women's dresses. They have 20 designers who create elegant designs for customers all over the world. All dresses from Amormoda.com are available with free shipping.
More information can be found at http://www.amormoda.com/