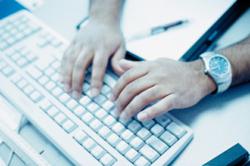 "The internet can be a child's best friend or worst enemy" Macartan Mulligan, Co-Founder of Treze
London, UK (PRWEB) June 21, 2013
NoBullying.com, a product of Treze Company in Northern Ireland, releases today a complete guide to Internet Safety Tips.
This article examines all the potential dangers facing Children in an online world and explaining internet safety tips that can help protect the children. The guide can be very helpful to parents, teachers and health professionals.
NoBullying.com features many pages dedicated to parents, teens, teachers, health professionals as well as posts related to cyber safety and the latest news about law making concerning curbing Bullying worldwide.
Macartan Mulligan, Co-Founder of Treze, said "The internet can be a child's best friend or worst enemy, it all comes back to education and implementing safety measures to make the internet a safe world for the child. That is where this guide comes in."
He also added that anyone suffering from bullying in any form can always reach out to the team of NoBullying and they will be given advice on how to stand up to bullying or protect themselves online.
Bullying Online, according to the Guide, has reached epic proportions and needs to be dealt with using more effective methods. The guide also advises parents to watch out for signs that their child may be a victim of Cyber Bullying. A bullied child may fear reporting his suffering to his parents in fear of being called a liar or of losing certain privileges like internet and phone use.
The founders of the website hope that viewers can truly learn about what is cyber bullying as well as bullying and workplace bullying and put a serious effort to making it stop by education and caution and not by violence.