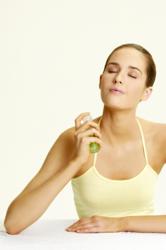 Miami, FL (PRWEB) June 19, 2013
An article posted earlier this week by Fox News shed light on the increasing number of uses for probiotics. The article stated that while many products are claiming to have probiotic qualities, and the associate benefits may beeb listed, the actual use for probiotics may go beyond gut health, reducing inflammation, and helping clear skin conditions. While the total uses of probiotics have not yet been discovered, Fox News shed light on the the uses of these "miracle" bacterium, and debunked the myths surrounding them.
To help explain the science behind the uses for probiotics, Probiotic Action, best known for their topical probiotic shares industry insight on how these tiny bugs promote better health.
Probiotics are various types of "good" bacteria that the body needs in order to produce certain functions. Primarily used to deter swelling in the gut, and help fight intestinal ailments, probiotics are now being used to reduce the amount of negative bacteria on the skin, and support a healthy immune system.
While probiotics are ingestible in pill form, through food, and as a topical probiotic, these helpful germs have been building in our immune system since birth. The combination of bacteria in the body and how it helps promote better health is known as the microbiome. Using probiotics helps balance the internal levels of bacteria that have been building your entire life, and continue to build everyday.
"With the rise in antibiotic resistant bacteria, cases of severe acne, and other bacterial infections, the need to balance the levels of good and bad bacteria has also rise," says Probiotic Action spokeman's Fernando Perez. "For any ailment that may be bacteria driven, from acne to a stomach acne, probiotics help destroy the external factors causing the issue, reduce inflammation, and balance bacteria levels," added Perez.
Perez went on to state that using probiotics as a natural acne remedy, or supplement to a healthy diet, may help reduce the side effects of many ailments, even though all probiotic products are not FDA approved.
Probiotic Action is an advanced acne treatment that uses Probiotics for acne containing the "good bacteria" that is naturally found on healthy human skin. By using probiotics, Probiotic Action is an effective treatment that restores the normal bacteria content on skin, while battling what causes acne. Probiotic Action will successfully clear skin when used as an adult acne treatment while protecting skin against bad bacteria, free radicals, and pollutants*.
*These statements have not been evaluated by the Food and Drug Administration. Probiotic Action is not intended to diagnose, treat, cure or prevent any disease.