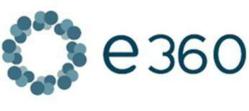 Findings uncovered that average pageviews and bounce rate were not as highly correlated as one would expect.
(PRWEB) June 20, 2013
The E360 team reveals its successful completion of several predictive models, focused on lead generation for internet marketing. Each internet marketing strategy is formulated and crafted based on an elaborate system of research and analysis. The models are being used under the basis of linear regressive econometrics. The team used principle component analysis as a tool for screening the data and analyzing the correlation between data sets. The data is formulated using both Google AdWords and Google Analytics. Several variables used in this process such as geography, clicks, click thru rates, bids, average pageviews, average time on site, bounce rate and more. All the data was based on the real estate sector and came from a 2013 reporting period.
The results about predictive indicators for lead generation helped clarify the conclusions. Findings uncovered that average pageviews and bounce rate were not as highly correlated as one would expect. However, the results did indicate geography and average pageviews were correlated.
The future of E360 predictive modeling for the Asheville marketing team is going in the direction of advanced 'bidding by position' strategies. Paying for the number one position can drive great traffic to a site, however it can be very expensive. On recent implementation of custom java scripts into the company's Google AdWords account, has created a greater transparency of the AdWords functions. The team now has the ability to automate predictive models, integrate with external date sources, and gain access to important AdWords entities.
Internet marketing is usually a tightly guarded world, but the E360 team is happy to reveal its findings and share more about the economic impact internet marketing has on these variables. According to Chad Martin, Global Analytics at Element 360, "we are really excited about the progress we are making with the models and look forward to sharing it with our clients in order to increase their conversion rates."
Located in the heart of downtown Asheville, North Carolina, Element 360 is an analytics based internet marketing company that provides research based advisory services for residential real estate & hotel developments. Founded in 2008 by Chad Martin and Lisa Sharpe, both of whom have more than 15 years of experience in the real estate industry, this Asheville team has made a name for itself by making significant breakthroughs in maximizing key search engine marketing strategies and utilizing state of the art technological integration in various global projects. Element 360's specialized services include research, capital modeling, marketing, and sales for international property.
For more information, please visit the Element 360 website http://www.element-360.com or 'Like' us on https://www.facebook.com/pages/Element-360/101402679951632?ref=ts&fref=ts.
For search engine marketing services, email the team for details at info(at)element-360(dot)com.