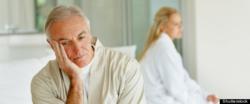 "Speaking with a family law attorney is the best way to ensure your assets and rights are protected when going through a divorce at any age." - Jennifer Paternostro, Associate
Charlotte, NC (PRWEB) June 19, 2013
As recently reported by Reuters.com in their June 12, 2013 article entitled "Gray Divorces Rising as More Baby Boomers Opt to End Marriages", baby boomer divorce rates are rapidly increasing. According to a study conducted by the National Center for Family & Marriage Research at Bowling Green State University, the divorce rate among middle-aged and older adults has doubled during the past twenty years. The divorce rate is even higher for second marriages than it is for first marriages. In light of this trend, family law attorneys in North Carolina are taking a close look at how North Carolina law may affect these gray divorces.
According to the above-referenced study, alimony was the most contentious issue in 38 percent of baby boomer divorces. In North Carolina, alimony can be awarded to a financially dependent spouse when the Court finds that all requirements have been met. First, the Court must find that the dependent spouse is actually, financially dependent upon the other spouse or in substantial need of maintenance and support. Then, the Court can look at all relevant factors found in N.C.G.S. § 50-16.3(A) to determine eligibility for alimony. Many of these factors are of special interest to baby boomers going through a divorce, including marital misconduct, the ages and physical, mental, and emotional conditions of the spouses, and the duration of the marriage. These requirements can determine how much (or how little) a baby boomer spouse must pay in alimony to the other spouse after divorce.
The second most contentious issue in gray divorces is property distribution, known as equitable distribution in North Carolina. Specifically, many baby boomers worry about their business interests, retirement accounts, and pensions when tackling the issue of property distribution during a divorce. Generally speaking, any asset or debt acquired by spouses during their marriage is subject to equitable distribution by the Court in North Carolina. However, equitable distribution does not necessarily mean that each spouse will receive half of the marital estate. There are a number of factors found in N.C.G.S. § 50-20(c) that can be argued in Court to ask for more than half of the net marital estate. Some of these factors that especially affect baby boomers going through a divorce include the duration of the marriage; the age and physical and mental health of both parties; and any equitable claim to, interest in, or direct or indirect contribution made to the acquisition of such marital property by the party not having title. Like the factors used in determining alimony, these factors can aid in determining how the spouses' marital property is distributed.
Reuters.com's article states that 61 percent of American divorce attorneys have seen an increase in the number of gray divorces among people over 50 in the United States. These family law attorneys are taking note of these types of divorces and how the law specifically affects them. Divorce attorneys in North Carolina, such as Miller Bowles Law, are especially focusing on how North Carolina laws related to alimony and equitable distribution impact these divorces. Baby boomers in North Carolina should speak with a family law attorney before beginning the process of divorce to ensure their rights and assets are protected.
Miller Bowles Law is a full-service Charlotte Family Law firm located in the historic district of Dilworth in Charlotte, North Carolina. The attorneys at Miller Bowles Law have over 15 years of combined experience in representing clients in Charlotte family law cases and family law cases in surrounding counties including Union, Gaston, Iredell, and beyond. Our mission, simply stated, is to provide the highest-quality legal representation to our clients so that each feels supported and well-prepared to face the family law court system.