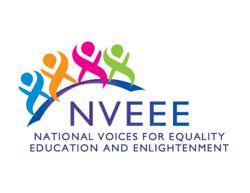 A strong mentoring program for children exposed to bullying is key in helping them cope in a healthy manner.
Miami, FL (PRWEB) June 19, 2013
National Voices for Equality, Education and Enlightenment (NVEEE), a 501(c)(3) non-profit organization with a mission to prevent bullying, violence and suicide, will debut its first Mentoring Drive at Machiya Restaurant in Midtown Miami on Wednesday June 19, 2013 at 6:30 P.M till 9:30 P.M.. This will be the first of many monthly networking events geared towards enrolling college students and business professionals in becoming a mentor to students who have been bullied or who are seeking a positive relationship with role models.
"A strong mentoring program for children exposed to bullying is key in helping them cope in a healthy manner," said Clinical Psychologist Dr. Ken Wilcox. "Kids who are bullied quickly begin to shut down inside and thus shut out others in their lives as well. Possibly for fear of being judged and harmed more, possibly because they don't trust those closest to them or simply that they feel there is no one available for them. A mentoring program allows them to have a safe and non judgmental place to go, to let out and share their pain, to find comfort and support to be able to move forward and to survive. Research conducted by top bullying prevention experts has shown that the most effective bullying prevention programs offer some sort of mentoring program. NVEEE initiatives utilize methods that are proven to be effective. I believe in the work they are doing and encourage others to come out and show their support," said Dr. Wilcox.
For the next six months NVEEE will partner with small business owners including Clara Serrano of Freedom Concierge Services and Francis Mariela of REVATI Marketing Group to help produce a series of events to support their mission and more specifically their Mentoring and Peace Ambassador Programs.
"As a mother I am personally invested in helping to prevent bullying and suicide especially in our youth. It is my duty to be part of the solution," said Managing Partner Ms. Serrano, and Producer of the Event. "This is why Freedom Concierge Services has pledged to partner with NVEEE in all of our events. We are now planning with a purpose" said Ms. Serrano.
Restaurants and businesses who have already pledged their support include Kaufman, Rossin & Co., Rubinstein and Associates, Machiya Restaurant, Capriccio on the River, Dapur Tapas and Lounge, Shawn and Nick's Courtyard Cafe, Rumors Bar & Grill, Rosie's Bar and Grill, among others.
If you would like the opportunity to host the next NVEEE Mentoring Program event, a fundraiser or networking event for NVEEE please contact Clara Serrano at clara(at)freedomconciergeservices(dot)com.
About NVEEE
NVEEE is a community-based 501(c)(3) nonprofit established in October 2009. Its mission is to prevent bullying, violence and suicide among youth families and communities through direct service, mentoring and prevention education. NVEEE has a diverse team of professional educators, business leaders, parents and students who took their concerns about student safety and well-being and put their passion into action, moving from bystanders to community leaders. NVEEE has reached over 12,000 teachers, students, parents, and community leaders through its Mentoring Program, Peace Ambassador Program, After School Program, and its signature "Not On My Watch" School-wide Bullying Prevention Programs.
About Freedom Concierge Services
Freedom Concierge Services is a client centric personal concierge services company that provides upscale, personal assistant services to clientele that desire extraordinary specialized attention. Whether you're an entrepreneur, executive, or an international jet-setter, we understand that the one thing you all have in common is that you are all busy people. We pride ourselves in giving you back life's most precious commodity, time, so you can invest it focusing on the things that matter most to you. We offer solutions to help our clients achieve work-life balance by providing a personalized approach to address their needs. Customized concierge solutions are crafted as per our clients' specifications.