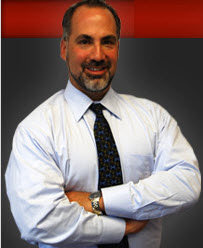 Lowering the legal limit for blood-alcohol concentration will increase the number of New Jersey DWI arrests almost immediately.
(PRWEB) June 19, 2013
The National Transportation Safety Board (NTSB) recently recommended that all states join together and lower the legal limit for drivers' blood alcohol content (BAC) from 0.08 to 0.05. If New Jersey accepts this recommendation to lower the BAC legal limit, a significant increase in the number of Driving While Intoxicated arrests and prosecutions is likely, said New Jersey DWI Lawyer Evan Levow of Levow & Associates, P.A.
"Lowering the legal limit for blood-alcohol concentration will increase the number of New Jersey DWI arrests almost immediately," said Levow.
BAC varies by a number of factors, including weight, gender, stomach contents and genetics. Generally, a man who weighs 180 pounds could reach 0.05 after three drinks in an hour. A 140-pound woman may only be able to consume two drinks before hitting the proposed limit, according to a BAC guide from Johns Hopkins University Center for Health Education & Wellness.
In support of its recommendation, the NTSB cited a study claiming that the risk of having an accident increases by 39% at .05 BAC and the risk of having an accident increases over 100% at .08 BAC, reported NBC News on May 14th. The NTSB claims that dropping the BAC threshold would save 1000 lives a year.
The NTSB recommends changes to government agencies and lawmakers on behalf of safety issues. The investigative agency is highly influential in decisions made about public safety, but cannot order any change in the law. In the case of drunk driving, individual states decide whether to adopt recommendations from the NTSB and the Department of Transportation chooses whether to endorse the recommendations.
According to NBC News, studies indicate that approximately 4 million people admitted to driving while intoxicated by alcohol.
The current level of 0.08 was adopted across the U.S. after President Bill Clinton signed a law in 2000 that would have withheld federal assistance for highway construction from any state that didn't use the lower BAC to define intoxication.
In New Jersey, DWI laws are already strict. For example, in New Jersey, a person can be convicted of driving while under the influence even with a BAC below 0.08 percent.
Lawyers at Levow & Associates have been trained to analyze all the results and evidence in every DWI case and use that information to help defend clients. Contact Levow & Associates for a free consultation regarding your matter.
About Evan Levow and Levow & Associates, P.A.
New Jersey DWI Lawyer Evan Levow is the senior and managing partner of Levow & Associates and a nationally recognized DWI attorney. Levow's legal practice is 100% devoted to DWI defense. He has been referred to as the DWI Attorneys Attorney as other attorneys frequently seek him out for DWI defense strategies.
NJ DWI attorney Levow was selected as: Best Lawyers in America, 2008, 2009, 2010, 2011, 2012, 2013; Super Lawyers, 2010, 2011, 2012; New Jersey Magazine Top Attorneys, April 2010; and New York Area's Top Lawyers, 2008, 2009, 2011 as seen in New York Magazine. He also received Martindale Hubbell's® highest rating for legal ability and ethics: AV® Preeminent™.
Levow uses his unique knowledge of field sobriety testing and breath-testing machines to help defend his clients. He is qualified by the National Highway Traffic Safety Administration (NHTSA) as an instructor in standardized field sobriety testing. His law firm is the only one in NJ to own both breath-testing machines used by the state.
Levow practices DWI defense throughout the entire state of New Jersey.
Evan M. Levow | Levow & Associates | 1415 New Jersey 70 | Suite #200 | Cherry Hill, NJ 08034‎ | (856) 428-5055 | (877) 735-2288 | http://www.nj-dmv-dwi.com