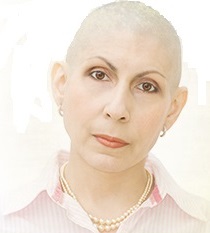 "RememberPeople.com is changing the approach of sending messages. We no longer have to be restrained by time barriers," said Mike Colbert, CEO and Founder, RememberPeople.com
Deland, FL (PRWEB) June 19, 2013
Always wanted the last word? Now you can have it! RememberPeople.com officially launches its web service providing audio, video and document message delivery after death.
The company's patent-pending message delivery service enables you to send a variety of personalized messages for loved ones including Story Telling Audio Messages, Legacy Video Messages or Important Document Messages.
According to nationalbreastcancer.org, 1 in 8 women will be diagnosed with breast cancer in their lifetime. With RememberPeople.com breast cancer victims can have their voice be heard long after they are gone. A mother battling breast cancer can upload pictures, letters, important documents or even videos for her children to cherish after she has died. This service takes scrapbooking to a whole new level!
Anyone planning their will or estate can now send customized messages to accompany their needs and wishes eliminating heirs to have questions on why their loved ones left possessions or monies to someone else over them.
Have a large family like the Duggars on TLC? Well, now you can send out all of your family birthday or holiday wishes at once with creative audio or video messages.
According to CEO and Founder of RememberPeople.com, Mike Colbert, the company is proud to offer this type of patent-pending messaging service.
"We are excited to be a pioneer in this new frontier of communication," said Colbert. "RememberPeople.com is introducing a new type of after-death messaging, and we are eager to have people benefit from this much needed service."
RememberPeople.com was established in 2012, and is a family-oriented company dedicated to preserving legacies. Our patent-pending message delivery service eliminates the barriers of time for message delivery and empowers terminally ill people or persons working in harm's way to have their final words delivered to loved ones. RememberPeople.com's corporate headquarters is located in Volusia County, Florida. It is a privately held company. We are dedicated to delivering our customers' messages to their loved ones. For more information about our services, please visit http://www.rememberpeople.com.