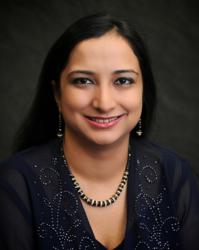 PLANO, Ill. (PRWEB) June 21, 2013
Dr. Syeda Ali and KishHealth Physician Group (KPG) are now at 12700 Route 34, Plano. The new office is in the east end of the Lightsource Building located at Route 34 and Mitchell Drive.
"We hope that you'll find this new, permanent location easy to access, as well as a welcoming and healing environment," said Abe Chacko, KPG executive director.
Dr. Ali sees patients three days a week, and as a family practice doctor works with patients of all ages for acute and chronic conditions. She is now scheduling summer and fall sports physicals for a flat rate of $35. Sports physicals will not be billed to insurance.
Dr. Ali and everyone part of KishHealth Physician Group provides care for local residents. Over the next few months, KPG will be increasing the range of services available at our new location by adding additional specialty providers.
For more information about Dr. Ali and other KPG physicians, visit http://kpgcares.org/.