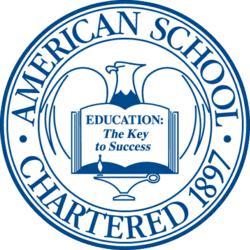 Lansing, IL (PRWEB) June 25, 2013
The American School is proud to exhibit at the American School Counselor Association Conference from June 30-July 2 in Philadelphia. Counselors and other school officials are invited to visit booth 711 in the Pennsylvania Convention Center on Sunday, June 30, from 6:30-8:30 p.m. and on Monday, July 1, and Tuesday, July 2, from 8 a.m.-4 p.m.
The American School works with thousands of high schools across the country through its Independent Study Program. The Independent Study Program allows students to take accredited courses for credit recovery or personal enrichment while still working on their existing curriculum at their resident school. Each year thousands of students use the American School's Independent Study Program to ensure they graduate on time with their classes.
For more information on the American School, visit http://www.americanschool.org.