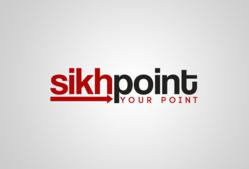 "The new Sikhpoint website aims to educate, inspire, and stimulate discussions on Sikhi related subjects. Sikhs across the world and those interested in the Sikh way of life will find it a valuable resource."
Orange County, CA. (PRWEB) June 21, 2013
Sikhpoint, a newly revamped website focusing on Sikh lifestyle was launched on June 14, 2013. Sikhs across the world are familiar with Sikhpoint Calendar that celebrate Sikh art and history, and over the years have become collector's items. The web magazine welcomes original content on Sikh culture, history, spirituality, and issues of contemporary interest. Diverse viewpoints are solicited and encouraged.
Sikhpoint will explore the heart of Sikhi - its magnificent inclusiveness, its simple spirituality, its lifestyle and culture, and take inspiration from its glorious past. Jessi Kaur said, "We want to showcase our burgeoning new artists and filmmakers, authors and entrepreneurs, and of course face the challenges that confront us in the Diaspora." Sikhpoint will go where the spirit of chardikalaa takes us, and in the process discover some new and extraordinary places. Sikhpoint will educate, inform, explore, and inspire you.
Jessi Kaur, author of children's books and frequent speaker at interfaith conferences is the editor-in-chief. I.J Singh, well known author of Sikh books is on the Executive Advisory Board. In announcing the launch of a new Sikh Magazine, Editor in Chief Jessi Kaur said, "The new Sikhpoint website aims to educate, inspire, and stimulate discussions on Sikhi related subjects. Sikhs across the world and those interested in the Sikh way of life will find it a valuable resource."
Sikhpoint is a new global magazine focusing on Sikhcentric subjects. Exploring a depth of topics that cover culture, history, spirituality, and contemporary issues, Sikhpoint welcomes diverse viewpoints. Our policy is to be open, inclusive and authentic. We seek your comments and your engagement. Your point is as important as anyone else's. We hope to educate, inspire, and stimulate intellectual discussions. Sikhpoint is for Sikhs and those interested in the Sikh way of life.
Do you want to write for Sikhpoint? We are looking for contributors with diverse viewpoints. There are many ways to contribute for Sikhpoint include: articles, video, audio, multimedia, and much more. If you are interested in contributing for Sikhpoint contact us.