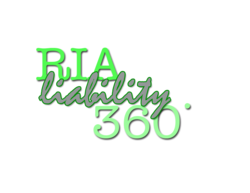 PLCG is super excited to launch RIA Liability 360°. Finally Investment Professionals have one source to properly coordinate every commercial insurance. Eliminating coverage gaps while lowering premiums.
A True Win-Win
Doylestown, PA (PRWEB) June 24, 2013
Professional Liability Consulting Group is pleased to introduce RIA Liability 360°, A Customized Suite of Insurance Products Designed for Financial Professionals.
For nearly ten years Professional Liability Consulting Group has been providing insurance solutions for RIA's nationwide. Now we would like to put our expertise to work. At PLCG we understand the unique challenges a Financial Professional may face in conjunction with the recent changes to ERSIA Law, this understanding is what has inspired RIA Liability 360°
RIA Liability 360° Program Features Include:
Investment Advisor Errors & Omissions Insurance
Investment Advisor ERISA Bonds
Surety Bonds
Fiduciary Insurance
Employment Practices Liability Insurance
"PLCG is super excited to launch RIA Liability 360°. Finally Investment Professionals have one source to properly coordinate every commercial insurance. Not only does this program address all Investment Professional exposures, but the package allows the professional to cover all exposure gaps while lowering the complete cost of the insurance premiums. A true Win-Win"
-Tom Schrandt, Managing Partner AIF®
RIA Liability 360° coordinates coverage's in order to minimize coverage gaps while maximizing premium savings .
This customized suite of insurance products is designed specifically for accountants and is available exclusively through Professional Liability Consulting Group.