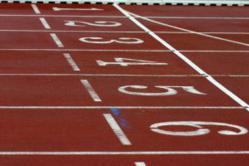 (PRWEB UK) 21 June 2013
Tickets to this amazing event are going on sale this summer and with the huge success of the Olympics, thoughts are beginning to turn to the Glasgow Commonwealth Games in 2014!
The Glasgow Commonwealth Games is going to boast 17 sports across 14 venues that are in 3 clusters, including gymnastics, cycling, athletics and swimming. Not to mention all that Glasgow will be offering as it prepares to host athletes, spectators and the joy of the games.
So if you are planning on getting tickets to this unmissable event then you should be thinking about how to get to these games. Chartering a private-jet offers you certain luxuries that scheduled flights cannot compete with. These luxuries can help to complete the Commonwealth Games experience for you, your family or business clients.
The main benefits of chartering jets are as follows:
Privacy – It may be that to the common business person privacy isn't one of the main features that pushes the need for a private jet but it can be very important to celebrities and public figures. Chartering a private flight means you can travel without being noticed, avoiding fans, cameras and other privacy reducing obstacles.
Flexibility – Unlike flying commercially, you make the rules; you are the one that has the power to cancel the flight. Your day is not going to be determined by the airline. If there is bad weather coming then your private jet company will inform you and together you can decide to leave a day earlier or to change the route, instead of being told that your flight is delayed or cancelled. If your schedule changes at the last minute then it's easy – you can change the time that you fly. You have the power to fly flexibly.
Comfort – If you are a frequent traveller then you will know just how much difference a window seat or an upgrade can make to the comfort of your journey. If you are due to sit for hours on end in between busy airports then a little extra comfort goes a long way. With a private jet charter you are renting the whole of the jet for the journey and with this you will have much more room and many more facilities at your disposal. Although each aircraft will vary it is reasonable to say that most private jets will have more comfortable and spacious seats when compared to commercial airliners.
Safety – Private or commercial aircraft are both subject to safety regulations but some private jet charter companies are also subjected to independent audits which detail flight history, maintenance, crew experience and more.
Luggage – The great thing with a private jet is that because you have chartered the whole jet all the baggage hold is yours, so you are allowed to fill the plane if you wish. You don't have to pay extra for large items or spend your flight worrying about whether your luggage will make it with you to the destination.
Destination – With a private jet flight you can often end up closer to your final destination and should at least have an option of airports to land in. This is because there are many smaller airports that are closer to big cities – an excellent way to further reduce the amount of time that you spend travelling.
These are a sample of reasons why chartering private jets is not only easy but has so many benefits over flying with a commercial airline and why choosing a private jet to get the Commonwealth Games is the decision that makes sense.
One last note – think of your most valuable clients and think of offering them tickets to the Commonwealth Games! Getting them to Glasgow will require some careful planning and could leave you with a headache and them with a large amount of travel time. The solution is to offer them a private jet flight with one of the world leaders in private jet charter, Air Partner.