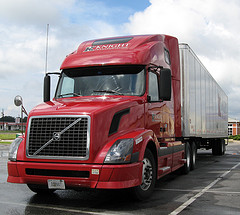 Scottsdale, AZ (PRWEB) June 24, 2013
Inefficient delivery processes at your manufacturing plant could be costing you money.
As nationwide productivity continues to rise, automated shipping scheduling software is becoming a necessity for manufactures to operate efficiently and profitably.
The Manufacturers Alliance for Productivity and Innovation is forecasting that industrial production will increase 2.2 percent in 2013, an increase from the 2 percent reported in its 2012 forecast. It expects the growth rate to increase to 3.6 percent in 2014.
"Despite some austerity measures, there are several reasons to be optimistic about continued economic growth in 2013 and 2014," said the group's chief economist Daniel J. Meckstroth, Ph.D.
This increase in production is creating more activity at docks and bay doors at manufacturing plants worldwide.
Shipping scheduling software is the proven way to manage inbound shipments. Here are the top five reasons why:
1. It can save two hours or more in staff time daily.
The software eliminates the need for a dispatcher or dock staff to schedule a delivery time over the phone or fax. Instead, a carrier can schedule delivery times from any Internet-connected device, including a laptop, smartphone or tablet. One international manufacturer saves over two hours daily at each of its dozens of inbound facilities with online scheduling software.
2. It can save reduce detention fees by 75 percent.
The software can reduce dock detention fees charged by the carrier through accurate record keeping of arrival and departure times. Jerry Crawley, supply chain specialist at ThyssenKrupp, estimates a reduction of 75 percent in detention fees at the Danville, Ill., location.
It can also reduce or eliminate overtime salary expenses by scheduling dock staff hours around specific booked deliveries.
3. It reduces late and missed deliveries.
The software can automatically send e-mail and text message reminders prior to scheduled delivery times. This reduces late or missed deliveries.
4. It's accessible anywhere.
Cloud-based scheduling software is accessible from any Internet-connected device, including smartphones and tablets. This allows for instant access to delivery schedules and carrier information from any location.
5. It has advanced reporting features.
Delivery data can is maintained within the system, as well as the ability to quickly run and create reports. Some online scheduling systems also provide analytics functionality, which creates easy-to-read summaries of delivery details.
Learn how Appointment-Plus can help your manufacturing facility. Call 800-988-0061.
#
About Appointment-Plus: Over 16 million people trust Appointment-Plus online scheduling software for their booking needs. It's the leading scheduler for manufacturers that provides carrier self-scheduling, reminder notifications that reduce missed deliveries by 70 percent, and robust reporting.