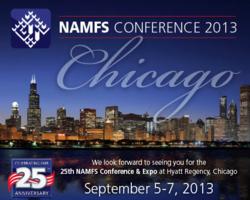 Stow, OH (PRWEB) June 21, 2013
The National Association of Mortgage Field Services (NAMFS) contributed current industry information to the June Issue of Housingwire that focused on the mortgage field service industry. According to HousingWire "The total non-current inventory has fallen below 5 million for the first time since since 2008. The foreclosure inventory is now at its lowest level since April 2009." This means many changes are taking place within the field services industry and many experts from within the industry shared their expertise in handling the new technology and new challenges.
Eric S. Miller, Executive Director of NAMFS, discussed "mitigating risk with a broader base of professionalism." He stressed the need for continuing education, training and certification, along with background checks to help further mitigate the risks within the field services industry. He challenges the industry to make the investment to professionalize service providers to improve quality and mitigate the risks.
Deanna Alfredo, Owner of Property Maintenance Inc. and President of NAMFS, focused on diversification opportunities within the industry such as increasing current client bases, expanding contract service offerings and finding tangential markets. "Diversification is one strategy to ensuring future growth. But be warned: it requires analysis of your business and the opportunities in tandem with comprehensive marketing and an implementation strategy in order to yield success," according to Deanna.
Other industry experts and NAMFS members that contributed include Kevin Cloyd of Carrignton Home Solutions, Scott Gilbert of LPS FS, Robert Klein and Michael Halpern of Safeguard, Chad Mosley of Mortgage Contracting Services, Dale McPherson of Field Asset Services, Kait Bingham of National Field Representatives, and Cheryl Travis-Crawford of VRM Mortgage Services.
To read the full articles, click here.
About NAMFS
The National Association of Mortgage Field Services, Inc. (NAMFS) is the premier trade association for the mortgage field service industry. We are dedicated to working with all entities of the industry from the Government Agencies and investors that set policy to the contractors and inspectors that perform the work.