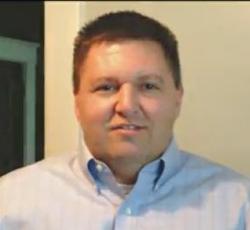 Look yourself in the mirror and ask yourself; what do I want to do every day for the rest of my life? and DO THAT!
Nashville, TN (PRWEB) June 20, 2013
His most recent experience occurred when attending a real estate conference in Ft. Worth, Texas where Gary Vaynerchuk, a successful entrepreneur gave the keynote speech. In this speech, Mr. Vaynerchuk talked about being passionate about your chosen career as being the "key' to any success.
In the speech, Mr. Vaynerchuk made a very simple statement: "Look yourself in the mirror and ask yourself; what do I want to do every day for the rest of my life? and DO THAT!" This statement made such a large impression on Mr. Jolly because that is exactly what he has been taught by his mentors all his life.
Following in the footsteps of his father and grandfather, Steve Jolly decided to ask himself what he was passionate about and follow his dreams. His father had told him that it did not matter if you were the biggest or the fastest. His father said that one only needed to use all of their mind to out hustle the competition. Jolly followed this advice and embarked on a career in real estate in the Nashville area.
With a list of desires, such as working from home, working in the real estate industry and working with people, Steve Jolly followed his passion and created a successful real estate business.
As he began his new endeavor, he also remembered that people were the focus of his business, not his business itself. He was reminded of being a child and listening to all the wonderful stories that his family would tell. There was something special about those stories, and there was something magical that happened when someone was allowed to share these stories with him. From this, Mr. Jolly realized that much can be accomplished and understood through storytelling.
At this time, Steve Jolly can honestly say that he looks forward to work each day, and that every night when he goes to sleep he can honestly say he is happy. Following your dreams and working in an area that you are passionate about is something he encourages everyone to experience.
Click Here to learn more about Wine, Hustle, Storytelling and Real Estate. Steve Jolly is one of the Top Real Estate Brokers in the Greater Nashville Area and also owns NashvilleRealEstateNow.com.