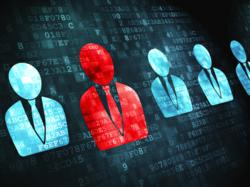 All servers on the list go through constant performance tests
Dallas, Texas (PRWEB) June 20, 2013
China's 564 million internet user base now has access to banned sites such as YouTube and Facebook courtesy of idcloak Technology's new Rapid Unblocker List – the most extensive list of live public proxies on the internet.
The database allows users to route their internet to a country of their choice for free. Once connected, the user may then access sites that are normally blocked on their connection. The user may also choose an encrypted proxy so their connection blends in with standard https traffic and ensures their unblocking is safe from observation.
Because the servers in the rapid unblocker list are filtered by speed, they are able to take on even the most bandwidth heavy tasks like YouTube video streaming and Facebook video chat.
"All servers on the list go through constant performance tests," says idcloak's tech researcher, Robin Welles, "new proxies of the highest speeds are continuously found to replace the old, which means the list's population changes every few minutes. Having proxies delivered by a speed value is a major advantage over regular YouTube and Facebook proxy sites, which require the user to try them out individually for speed. IP proxies of course carry the additional benefit of negotiating the compatibility problems that website-based proxies run into."
idcloak's site may ultimately face the same issue that plagues Facebook and YouTube itself, however. The firm realizes that at any time the authorities behind the Great Firewall of China, as the Golden Shield project is known, could pull the plug on the idcloak website. "At the moment we are up and running in the People's Republic of China, but our list has only just gone online. At any time we expect the whole site to be added to a block-list. Then, Chinese netizens will need to use another proxy, perhaps one from the list itself, to access our list. As you can see, it's with good reason that censorship circumvention is often likened to whack-a-mole. But with our list, we have a whole lot of moles."
idcloak is a US-based web services firm that helps everyday netizens find freedom, security and anonymity on the net. To learn more, visit http://www.idcloak.com.