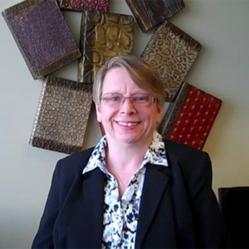 "I cannot tell you how much this award means to me," said Anita Ray. "It is such a relief to know that my student loans will be drastically reduced with the help of the Imagine America Foundation LDRSHP Award
Washington, DC (PRWEB) June 20, 2013
For the ninth consecutive year the Imagine America Foundation (IAF) proudly bestowed its LDRSHIP Award to 11 members of the U.S. military. Since the awards' inception, more than $400,000 has been awarded to exceptional military students attending career colleges nationwide. The LDRSHIP Award provides $2,500 in cash grants to be applied toward the recipient's college tuition.
Recipients of the 2013 LDRSHIP Award are active duty, reservist, honorably discharged or retired veterans of the military who attend a career education school participating in the Imagine America Scholarship and Award Programs. In order to be eligible applicants must have a cumulative 3.5 or higher grade-point average and at least a 95 percent attendance record.
"The LDRSHIP Awards are a tribute to the students who have distinguished themselves in the U.S. military and in the classroom," said Robert L. Martin, President and CEO of the Imagine America Foundation. "These students deserve this honor – and so much more."
The Imagine America Foundation honored the following students with the 2013 LDRSHIP Award:
Chauntia Bolden, U.S. Air Force: Remington College – Mobile, AL
Jodie Cox, U.S. Army: Bryan University – Springfield, MO
Ashley Hasert, U.S. Air Force: Carrington College California – Pleasant Hill, CA
Earl McCracken, U.S. Army: Lincoln Technical Institute – Union, NJ
Wilfredo Mercado, U.S. Army: Florida Technical College – Deland, FL
Jeffrey Norden, U.S. Air Force: Everest University – Tampa, FL
Ivan Ochoa-Chacon, U.S. Air Force: Automotive Training Center – Warminster, PA
Rebecca Peterson (Moore), U.S. Army: Miller-Motte Technical College – Conway, SC
Anita Ray, U.S. Air Force: Pinnacle Career Institute – Kansas City, MO
Justin Richey, U.S. Army: ECPI University – Virginia Beach, VA
Larry Stout, U.S. Marine: Triangle Tech – Du Bois, PA
"I cannot tell you how much this award means to me," said Anita Ray. "It is such a relief to know that my student loans will be drastically reduced with the help of the Imagine America Foundation LDRSHP Award!"
A special video presentation honoring the 2013 LDRSHIP recipients took place at the Association of Private Sector Colleges and Universities Annual Convention & Exposition in Orlando June 7. The 2013 LDRSHIP Awards were sponsored by Ambassador Education Solutions and contributors to the Imagine America Foundation 21st century Workforce Fund.
For more information about the LDRSHIP Award, contact Robert L. Martin, President/CEO of the Imagine America Foundation at 571-267-3012 or bobm(at)imagine-america(dot)org.
About the Imagine America Foundation
The Imagine America Foundation (IAF), established in 1982, is a not-for-profit organization dedicated to providing scholarships for education, research and training support for the career college sector. Since its inception, the Foundation has provided more than $75 million in scholarship and award support for graduating high school seniors, adult learners and U.S. military personnel attending career colleges nationwide through its award-winning Imagine America programs. The Foundation also publishes vital research publications for the higher education sector, honors achievement in career education and offers comprehensive employee development programs through its Center for Excellence in Education. For more information about the Imagine America Foundation's programs, please visit http://www.imagine-america.org.