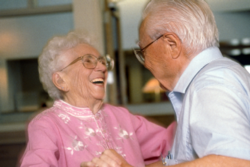 Carlton Senior Living Communities offer vibrant activity programs, fun outings, fresh meals, and professional live entertainment many times per week.
San Francisco, California (PRWEB) June 22, 2013
Carlton Senior Living has recently announced the release of its updated website. The new and improved website is claimed to make browsing more enticing for users, by introducing visually appealing videos that guide families toward a better decision. The video-rich content enhances the surfing experience for the user and gives a brief summary of Carlton Senior Living's most outstanding characteristics. Users may interact with the company through its unique "Request a Tour" feature, locate their closest facility by using a map or talk to a Carlton Senior Living Consultant. All these characteristics are designed to help the users navigate effortlessly through the website in order to make an informed decision for their loved ones' assisted living facility.
Carlton Senior Living – Services and Principles
Having been functional for more than 25 years, Carlton Senior Living is responsible for developing senior communities that cater to the residents' health care needs along with recreation, exercise, entertainment, spa, salon and supportive services needs, including transport, dining, laundry and housekeeping.
"I wanted to create an environment that allowed seniors to enjoy active, quality lifestyles," says Carlton Senior Living Founder, Tom MacDonald. "That's why our communities offer vibrant activity programs, fun outings, fresh meals, and professional live entertainment many times per week."
A family owned enterprise, Carlton Senior Living provides communities, apartments, chateaus and Dementia Memory Care Services in the San Francisco Bay Area. The principle behind the organization is making senior citizens more independent, while enjoying superior care and attention than they can receive at home.
Seamless Care Options
In congruency with its principle of providing independence to senior citizens, Carlton Senior Living gives complete liberty to residents to choose their own required level of assistance. This means residents can increase or decrease the intensity of support they receive from the staff by moving along the seamless continuum of care options that Carlton Senior Living takes pride in.
It is this flexibility and adaptability to resident needs that has established an inimitable position for Carlton Senior Living in the senior industry. With 11 community locations throughout California, the organization is passionate to deliver a family-like environment for residents.
About Carlton Senior Living
Family-owned and involved, Carlton Senior Living has made its mark on the senior living industry, winning national awards for resident care, health and fitness, staff development programs and more. Committed to empowering its residents with a continuum of care services, Carlton Senior Living communities offer the best independent living and assisted living for residents. To know more about the organization or see the improved website, log on to http://www.carltonseniorliving.com/#.