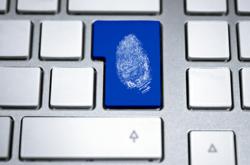 Ironically, if it were less useful, with fewer applications, it would probably be better known
Dallas, Texas (PRWEB) June 20, 2013
idcloak Technology's release this week of a UK web proxy offers a free website-based portal for British expats and holiday-makers so they may restore their internet experience to how it was back home: search results, ads and web pages revert back to the English language and UK-only websites become fully accessible.
"The internet might be a window into the world, but it is a window heavily filtered by our physical location. If you ever use the internet abroad, you quickly realize this," says Robin Welles, web researcher at idcloak. "But even though it is very simple to reroute an internet connection to a different country, surprisingly few people do so. It's a question of the culture of web use."
Earlier this year, idcloak released a free proxy list, which performs the same service as the new web proxy but was intended for more experienced proxy users.
Welles says the new site-based proxy will appeal to a wider demographic. "Our free web proxy couldn't be easier to use – it basically resembles a search engine, only you paste in a URL instead of a search term, nominate a British proxy server and from then on all activity in that tab goes through the UK."
Applications for a web proxy are manifold.
A user can employ a proxy to remove digital footprints on the net and hide that they ever visited a site. This makes the web proxy a natural partner for private browsing, the browser function which removes digital footprints at the user side.
In-built proxy encryption protects against government monitors (e.g. the NSA), hackers and cyber thieves, all of whom may normally capture data as it passes through ISPs and local networks.
A proxy may be deployed to send anonymous email since the email header will show the proxy's IP address and geolocation. Home security-conscious holiday-makers can therefore use a web proxy to conceal that they are based far from home.
"Perhaps part of the reason few people know about proxy surfing is because it performs so many tasks that consumer consciousness hasn't got a proper grip on it yet," says Welles.
"Ironically, if it were less useful, with fewer applications, it would probably be better known."
idcloak is a Dallas web services company, promoting freedom, privacy and safety on the web. See http://www.idcloak.com.