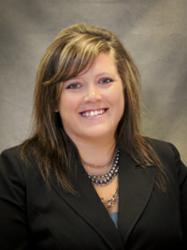 Dubuque, IA (PRWEB) June 20, 2013
Platinum Supplemental Insurance has recently promoted Ann Jegerlehner to Customer Service Team Lead in the customer service department. In her new position, she will be responsible for answering sales representative and customer questions about the company, its insurance policies and the claims process.
Jegerlehner joined Platinum seven years ago as a sales support specialist and has worked as a senior customer service specialist/training coordinator for the past year. She is responsible for providing continuous training, assisting with unique requests or service questions, and serving as a resource for the customer service specialists.
About Platinum:
Platinum Supplemental Insurance is one of the most innovative marketers of exclusive supplemental insurance products in the Midwest, offering custom designed products that include Cancer, Heart Attack & Stroke, Long-Term Care and Accident & Disability insurance solutions. Headquartered in Dubuque, Iowa, Platinum's growth is a direct reflection of its commitment to exceed customer expectations with excellent service and affordable products that are underwritten by highly rated companies. In addition, Platinum has proudly held an A+ rating from the Better Business Bureau since 2004 for meeting the bureau's accreditation standards year after year.
With a solid fundamental mission to provide the best products and services to their customers, Platinum also invokes a commitment to their representatives and employees with outstanding opportunities for personal, professional and financial growth. For more information on Platinum Supplemental Insurance, please visit http://www.pltnm.com or contact them directly at (563) 557-2504.