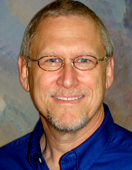 Tucson, AZ (PRWEB) June 19, 2013
Jerry Lerner, M.D., Chief of Pain Medicine at Sierra Tucson, is scheduled to lead an Addiction Professional webinar titled "Dueling Diagnoses – Complicated Pain and Addiction: Identifying & Unlocking the Perpetuating Factors & Treatment Strategies" on Tuesday, June 25, 2013 at 1:00 PM EDT, 12:00 PM CDT. Professionals attending the webinar will receive one (1) continuing education (CE) credit. Click here to register.
The webinar is part of a series by Addiction Professional magazine, the addiction treatment and prevention field's clinical magazine outlining what's working in services for people with addictive disorders.
Sierra Tucson's Pain Management Program provides one of the most innovative and advanced treatment programs for chronic pain. An experienced multidisciplinary team of health professionals address the bio-psycho-social factors that contribute to chronic pain, as well as common co-occurring disorders.
In this webinar, Dr. Lerner will discuss both the proven and emerging treatment strategies that can help resolve the factors that contribute to poor outcomes in complicated pain patients.
"'Chronic pain' can imply a hopeless and permanent condition," explains Dr. Lerner. "'Complicated pain' more accurately conveys the nature of this multi-factorial condition, and underscores the integrative strategy that is required to successfully treat it."
Dr. Lerner will differentiate between the concepts of chronic versus complicated pain, identify the perpetuating factors that interfere with the natural resolution of pain, describe effective treatment strategies for each of the identified perpetuating factors, and identify the options and risks of treating duel diagnoses of pain and substance abuse/addiction.
"The causes of complicated pain are complex," says Dr. Lerner. "It affects all parts of your body: your tissues, your bodily systems, and your mind. As such, the treatment of pain is also complex. At Sierra Tucson, all factors that play into the causes of a patient's pain are examined and then treated using state-of-the-art integrative therapies."
Dr. Lerner joined Sierra Tucson's medical team in December 2010 as Chief of Pain Medicine and was appointed Interim Medical Director in December 2012. Wisconsin born and raised, Dr. Lerner received his medical education and specialty training at the Medical College of Wisconsin. He is Board-certified in Physical Medicine and Rehabilitation and a diplomat of the American Academy of Pain Management.
Dr. Lerner has investigated pain from many perspectives. In addition to his medical and physiatric training and experience, he has studied and trained in myofascial release, cranio-sacral therapy, osteopathic manipulation, mindfulness meditation, nutrition, life coaching, and trauma recovery. His treatment philosophy is to serve as a guide and facilitator, bringing together knowledge and appreciation of medical, surgical, rehabilitation, and alternative strategies to serve individuals with pain, trauma, and disabilities.
Dr. Lerner brings a quarter century of clinical and leadership experience to his work. He served as medical director for several major healthcare facilities and hospitals, and owned and operated a private practice for 15 years. He also developed and operated a wellness spa, has been a clinical instructor at the Medical College of Wisconsin for over 20 years, and has frequently served as a medical-legal expert on cases involving injuries, pain, and disability.
About Sierra Tucson
Since its inception in 1983, Sierra Tucson has become an international leader in the treatment of addictions, eating disorders, mood disorders, pain management, and trauma/PTSD. A fully licensed Level 1 Special Hospital and Level 2 Behavioral Health Residential Treatment Center, Sierra Tucson is known for its holistic, bio-psycho-social-spiritual treatment approach and expertise in treating co-occurring disorders. Individualized treatment plans incorporate 12-Step philosophy, a wide variety of innovative and integrative therapies, a Family Program, and a combination of Western and Eastern Medicine practices. Dually accredited by The Joint Commission, Sierra Tucson employs seven full-time physicians as a key part of its multidisciplinary treatment team. Located on 160 acres at the foot of the Santa Catalina Mountains near Tucson, Arizona, this exceptional facility offers a beautiful, natural healing environment and the highest level of confidentiality. For more information about Sierra Tucson and its programs, call 800-842-4487.
Sierra Tucson is a program of CRC Health Group, the nation's largest and most comprehensive network of specialized behavioral health and addiction services. CRC offers the largest array of personalized treatment options, allowing individuals, families, and professionals to choose the most appropriate treatment setting for their behavioral, addiction, weight management and therapeutic education needs. CRC is committed to making its services widely and easily available, while maintaining a passion for delivering advanced treatment. Since 1995, CRC programs have helped individuals and families reclaim and enrich their lives.
###