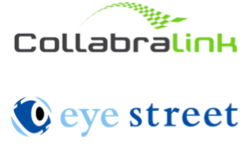 Washington, DC (PRWEB) June 21, 2013
The Department of Education - Federal Student Aid (FSA) has awarded a single award indefinite delivery indefinite quantity (IDIQ) contract to CollabraLink Technologies, Inc. (CollabraLink) for the development and operations of the integrated student experience (ISE). ISE is intended to be FSA's consolidated public interface for all aspects related to the federal student aid program. The contract has a base of 1 year with 4 option years. The first task order awarded under the contract is for the operations and maintenance of the ISE Drupal website. Future task orders will serve to expand the development of the ISE website as well as other systems and services to fulfill the future state vision for ISE.
CollabraLink based in McLean, VA, with headquarters in Hinsdale, IL is a premier professional services firm that delivers business and technology solutions through consulting and outsourcing services to the government, in the areas of health, education, and science. Established in 2003, CollabraLink specializes in providing unique and dynamic solutions that are focused on creating value for our clients in the areas of Program and Project Management, Business Process Reengineering, Systems Development, and Network Operations and Infrastructure Support.
CollabraLink is a growing CMMI Level 3 (L3) management and technology consulting firm that has invested heavily in creating a process-driven, success-oriented organization focused on providing critical thinking, strategic analysis, and thought leadership to improve performance, lower costs, and achieve results for clients. CollabraLink's customer include: Department of Education, Department of Justice, US Army, DISA, Department of Treasury, GSA, NOAA and in commercial arena: CME Group, Paypal, Pepsi, Bank of America, Wellmark - Blue Cross & Blue Shield, iHealth Technologies, Motorola and several others.
Eye Street Solutions, a key member of the CollabraLink team, is a web and mobile technology development company. We help government and commercial organizations develop and implement cost effective web and mobile solutions that streamline and unify communications. We are experts in web content management, information architecture, writing for the web, usability and accessibility. Our agile development methodologies and tools coupled with our industry knowledge and experience allow us to deliver innovative solutions that help our customers meet their mission.