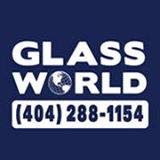 Decatur, Ga (PRWEB) June 27, 2013
Glass World's website is extremely user friendly with the new, easy-to-use navigations. The site offers helpful information that explains the features and benefits of glass products. The site also goes over topics including glass repairs, mirrors, shower doors, custom table tops and shelving, store fronts and automotive glass. The new site was designed by the owner's daughter Laura Badovinac. The site will also feature a new blog article that focuses on education about the endless ways one can use glass in the home and other glass repair issues.
About Glass World:
Glass World has been serving Atlanta's glass installation and repair needs since 1995. We are a locally owned and operated company. "We take pride in providing our customers with professional, fast, and friendly service," says Jerry Badovinac, owner of Glass World. Glass World specializes in all types of glass repairs, installations and/or replacement. Products and services offered are as follows:
Aluminum Store Fronts
Curtain Wall Systems
Door Repair
Surface Mount Door Closers
Concealed Door Closers
Heavy Glass Doors
Sliding Door Repairs
Exit Devices
Spandrel Glass
Bullet Resistant Glass
Earth Moving Equipment Glass Repair
Residential Glass Services:
Framed and Frameless Shower Enclosures
Window Repair and Replacement
Auto Glass Replacement
Double Pane Glass Replacement
Table Tops and Shelving
Custom Mirrors
Safety Glass
Plexi Glass
Lexan
Glass World USA is located at: 2125 Candler Rd, Decatur, GA 30032. To learn more about the company; just visit their website by following the link: http://www.glassworldusa.com/
Press Release submitted by Click Ready Marketing. To learn more visit http://www.clickreadymarketing.com.