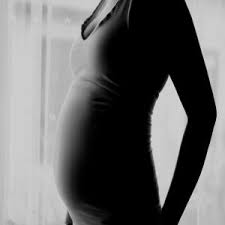 paroxetine (Paxil) is linked to birth defects and more specifically, to increased risk of cardiac malformations
San Diego, CA (PRWEB) June 20, 2013
AttorneyOne.com, a recognized authority on law, updated the website recently and they are now actively providing expert opinion in view of the recent news on Paxil Birth Defect lawsuits.
A new study published online on June 12, in the Australian and New Zealand Journal of Psychiatry, reveals that paroxetine (Paxil) is linked to birth defects and more specifically, to increased risk of cardiac malformations. Paxil, produced by GlaxoSmithKline and approved in 1992 by the FDA, is an antidepressant drug belonging to a group called selective serotonin reuptake inhibitors (SSRIs). According to this study "fluoxetine and paroxetine should be avoided in the first trimester and among those at risk of an unplanned pregnancy."
On February 14, lawyers representing GlaxoSmithKline filed a notice of removal to federal courthouse for a Paxil birth defects lawsuit (case no. 2:2013cv00806, Pennsylvania Eastern District Court). In the lawsuit, plaintiffs claim their son was born with birth defects because his mother ingested Paxil during pregnancy.
Taking into consideration the latest developments, AttorneyOne.com updated the website and, now, can actively provide an expert opinion including how to get in contact with legal counsel easily and inexpensively in case of alleged Paxil severe complications. Sean Burke, director of Media Relations at AttorneyOne.com, adds that the relevant information illustrates that people continue to file Paxil lawsuits. "For that reason," he continues, "our focus should squarely fall on getting the word out and assisting people in finding the right legal assistance."
As Time published on April 30, a new study revealed that selective serotonin reuptake inhibitors (SSRIs), including Paxil, are linked to higher risk of complications after surgery. According to the specific study SSRIs "may increase risk of bleeding and the need for blood transfusions following operations."
AttorneyOne.com has further information on Paxil lawsuits including how to get in contact with legal counsel.
Headquartered in San Diego, CA Attorney One was founded in 2004 and is not a law firm. They offer a nationwide legal service which helps consumers find the best representation for their legal needs. You can learn more about Attorney One at our website http://www.attorneyone.com. You can also find us on Facebook at http://www.facebook.com/AttorneyOne. Checkout earlier news from us at http://www.prweb.com/releases/2013/6/prweb10847289.htm