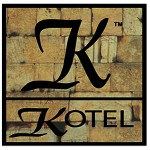 MIAMI, FL. (PRWEB) June 19, 2013
Kotel Finance Services refer to a trade line as a "credit injection". Trade Lines are lines of credit. To purchase an authorized user trade line, means to purchase the use of a credit card in good standing for reporting purposes only. The purchaser will not actually obtain a credit card, nor will he be given the personal information of the actual owner of the account. The user will appear as an "Authorized user on credit card" within 30 to 120 days from the date of purchase. The newly open and available credit will boost the user's scores immediately.
The Catch-22 of Credit Building -
Good credit is based primarily on few factors: (1) all accounts being paid on time, (2) minimal balances on each account, (3) minimal to no inquiries and (3) open and available amounts of credit with long histories. Therefore, the more available credit that is on the reports, the higher the scores will be. Here's the problem – those with low credit scores are not able to obtain credit cards with high limits or sometimes any credit card at all. When someone cannot obtain new credit, how does he build? He becomes an authorized user on someone else's credit account. All of Kotel Finance's trade lines have at least a three-year history, with a balance of 10% or less to ensure excellent credit bureau reporting.
When Is the "Right" Time to Purchase Trade Lines?
While some clients like trade lines to keep their scores at high levels always, Kotel Finance especially recommend them when a client is in the market for a new purchase, such as a mortgage, a loan or an automobile. When there may not be enough time for the standard credit repair process, Kotel strongly suggest trade lines as another means of quickly boosting credit. Their trade lines are guaranteed to stay on their clients' reports for one year. However, after that period of time, they may "fall off."
About: Kotelfinance teams are experts in repairing bad credit and establishing a new one while guaranteeing their clients to have an established "A" credit rating under their company name.
An "A" credit rating in business credit is defined as a Dun & Bradstreet PAYDEX score of 80 or higher. (An 80 PAYDEX score in business credit is equivalent to a 750 FICO score used in personal credit). The entire program takes 12 months to complete. Getting started with the program is easy and the enrollment can be completed over the phone in a few minutes.
Kotel's platinum corporate credit builder is the nation's finest in helping to establish up to $100,000 in credit within the first 12 months. The program is 100% full-service and 100% money back guaranteed.
For a consultation with a professional, trustworthy top credit repair company in Miami, FL Contact Kotel Finance Services at 305-712-2060, or visit their newly improved website - kotelfinance.com - Step in and let Kotel Finance & Services help recover your credit!