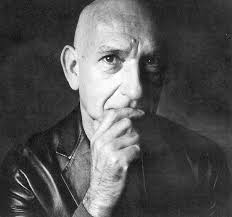 Bringing healthcare to impoverished areas of the world is a challenge being met head-on by organizations around the globe.
Hollywood, CA (PRWEB) June 19, 2013
Across the globe billions of people live in sub-par conditions with little to no access to the medical advances that benefit developed western society. However, many organizations are providing access to health care and the necessary aid to help curb the conditions in many of these third-world nations.
Outlook with Ben Kingsley is partnering with some of these organizations to reveal the conditions in which these people live and highlight the invaluable resources being provided to combat homelessness, malnutrition, and disease.
These uplifting stories, created for distribution on public television, will restore hope for those that wish to contribute, and educate viewers on the issues in other areas of the world.
Outlook Ben Kingsley provides non-commercial television programming to public television stations nationwide, and features educational stories from around the globe. These segments are distributed directly to public television stations in markets around the country.
The new report is scheduled for distribution later this year.
Outlook is not affiliated with PBS, and is independently produced and distributed.For more information on the TV program, to find out about airtimes in individual markets or to inquire about participation in the series, visit outlooktelevision.com.