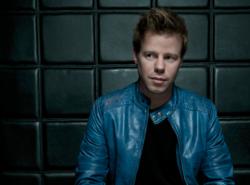 The Eden nightclub has recently undergone a high-tech transformation and the FULL ON show will provide a fully immersive nightlife experience.
New York, NY (PRWEB) June 24, 2013
At the forefront of the global electronic dance music (EDM) scene for more than two decades, the Netherlands' Ferry Corsten is forever sprinting ahead of the pack to deliver the next big thing in live production to his musically savvy fans. Fresh off a series of packed FULL ON (Hosted By Ferry Corsten) shows in North America, Corsten is teaming up with the world-renowned club Eden in San Antonio on the Balearic Island of Ibiza for the summer 2013 season.
Eden is one of the major nightlife foundations on the island and numerous superstar DJs and artists have performed in the venue over the years, such as, Armin van Buuren, Tiësto, Groove Armada, Pete Tong, Lady Gaga, Fatboy Slim, Judge Jules and Ferry Corsten himself. The Eden nightclub has recently undergone a high-tech transformation to bring it even further into the 21st Century. This transformation, together with the club's dedication to fans, helped convince Corsten that Eden was indeed the proper home for FULL ON's summer 2013 run.
After the success of the six FULL ON Ibiza shows in the summer of 2012, FULL ON promises 12 weekly Sunday shows throughout the summer beginning July 7th. The lineup for each show will feature eclectic sets by Corsten's hand-picked DJ friends, including Cosmic Gate, Showtek, Aly & Fila, Dimitri Vegas & Like Mike, Jacob van Hage, Giuseppe Ottaviani, Audien, Chicane, Bassjackers, Markus Schulz and others. Club goers are sure to find each show an experience worthy of the legendary island's history.
FULL ON is not your typical club event. The extravagant show features unique back-to-back sets between Ferry Corsten and his carefully chosen guest DJs. The FULL ON show provides an immersive experience through its unique blend of house, trance and electro. Launched in 2007 at Ahoy in Rotterdam, FULL ON is the brainchild of Ferry Corsten. Since the show's inception, it has toured worldwide and played in numerous sold-out venues hosting DJs including, Sander van Doorn, Fedde Le Grand, Mat Zo, Michael Woods and many others.
Confirmed dates for FULL ON Ibiza 2013 are as follows, with DJs listed in order of appearance:
July 7
Sied van Riel
Markus Schulz
Ferry Corsten
John O'Callaghan
July 14
Sied van Riel
Bassjackers
Ferry Corsten
Aly & Fila
July 21
Jacob van Hage
Cosmic Gate
Ferry Corsten
Shogun
July 28
Sied van Riel
Michael Woods
Ferry Corsten
Giuseppe Ottaviani
August 4
Sied van Riel
Aly & Fila
Ferry Corsten
Showtek
August 11
Sied van Riel
Michael Woods
Ferry Corsten
Dimitri Vegas & Like Mike
August 18
Chicane (DJ set)
Ferry Corsten
Marco V.
August 25
Audien
Ferry Corsten
Woody van Eyden
September 1
Sied van Riel
Jacob van Hage
Shapeshifters
Ben Gold
Solarstone
September 8
Sied van Riel
Bassjackers
Ferry Corsten
John O'Callaghan
Jordan Suckley
September 15
Sied van Riel
Orjan Nilsen
Ferry Corsten
Aly & Fila
September 22
Sied van Riel
Marco V.
Ferry Corsten
Ben Gold
For more information contact EMILY TAN Media Relations, +1(917) 318-3758, EmilyEmilyTan(at)aol(dot)com. Visit corstenscountdown.com/summer2013/ and http://www.fullon.info, and follow Ferry Corsten on Twitter @FerryCorsten. Download the Ferry Corsten app at: http://bit.ly/Y7aPm6.