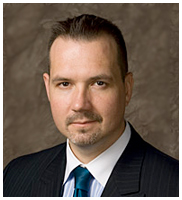 It's an honor to be acknowledged by these two organizations for my criminal defense trial work that I have provided to my clients in Bellingham, Whatcom County, and throughout this state.
Bellingham, Washington (PRWEB) June 20, 2013
Lawyers from the Lustick Law Firm, PLLC, have been recently selected to receive national and regional recognition's for their work in DUI cases and major criminal cases.
The firm's namesake, Attorney Jeffrey A. Lustick, Esq., was selected by National Trial Lawyers as one of the "Top 100 Criminal Trial Lawyers for 2013." The award was based on Jeffrey's outstanding defense of citizens in DUI cases, military law cases, and major criminal cases, such a state and federal felony offenses. Jeffrey was also awarded this honor in 2011 and 2012.
Jeffrey is a 1997 graduate from Gonzaga Law School in Spokane, WA where he earned his Juris Doctor degree with honors. He served in the U.S. Air Force Judge Advocate General Corps, and prosecuted and defended military members facing courts-martial and non-judicial punishment under the Uniform Code of Military Justice. After being honorably discharged from active-duty in 2001, Jeffrey was appointed as the lead city prosecutor for the City of Bellingham, WA. In 2004, he founded the Lustick Law Firm, PLLC, which is now manages with his Law Partner Attorney Mark A. Kaiman. Jeffrey regularly handles criminal cases, ranging from DUI, to theft, to assault, and major criminal cases such as assault and homicide.
Each year, the National Trial Lawyers recognizes a select group of premier trial lawyers from each state in the nation who meet stringent qualifications as civil plaintiff and/or criminal defense trial lawyers. Selection is based on a thorough multi-phase process which includes peer nominations combined with third-party research. Membership is extended solely to the select few of the most qualified attorneys from each state who have demonstrated superior qualifications of leadership, reputation, influence, stature and public profile.
Jeffrey was also rated as "Superb" and give a top 10 point professional rating as one of the foremost criminal defense lawyers in the nation according to attorney-rating website AVVO.com. That rating is established by client feedback and peer endorsements.
"It's an honor to be acknowledged by these two organizations for my criminal defense trial work that I have provided to my clients in Bellingham, Whatcom County, and throughout this state," said Attorney Jeffrey Lustick. "The National Trial Lawyers Top 100 recognition is a high and coveted honor, and I am very pleased to have been selected to receive it for three years running now"
Lustick Law Firm Associate Attorney Adrian Martinez Madrone has also been selected by the Thompson Reuters media corporation as a Super Lawyer Rising Star for 2013 award recipient for his outstanding criminal defense work in cases of DUI and criminal defense.
The "Super Lawyer Rising Star" designation is given to lawyers who are nominated by peers and have attained an outstanding level of professional achievement. Attorneys are selected based on independent research, peer reviews and committee reviews; represent the top five percent of lawyers practicing in Washington State. Attorneys honored as Rising Stars include candidates who are 40 years old or younger, or have been practice for 10 years or less. Less than 2.5 percent of the lawyers in the state are selected by Super Lawyers to be included on the Rising Stars list.
Adrian holds a Juris Doctor degree from the University of Washington School of Law in Seattle, and a Bachelor of Arts degree from The Evergreen State College in Olympia, Washington. Adrian's legal practice focuses on defending individuals in various criminal cases ranging from serious felony offenses to misdemeanor DUIs, domestic violence assaults, drug cases, thefts, and serious traffic offenses. He also provides the valuable legal service to clients of allowing them to vacate or seal court records of their past felony and misdemeanor convictions.
For more information on Lustick Law Firm, PLLC visit http://www.Lustick.com or check out the company's page on Facebook, or call 360.685.4221.