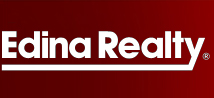 ...the market has improved to the point that now is absolutely the time to sell
Centerville, MN (PRWEB) June 20, 2013
Edina Realty's Kris Lindahl, an experienced Centerville real estate agent, has released a website for Centerville residents to use to check if they now have equity in their homes. "With the recent upturn in the real estate market in sellers' favor, many homeowners are wondering if they're no longer underwater on their mortgage," Lindahl said. If you're a homeowner and you find yourself asking Can I Sell My Home in Centerville "then look no further than the Minnesota Equity Calculator," Lindahl said, and continued, "This website will help them find that out simply by filling in some information."
The website allows homeowners to enter a few pieces of information and receive a real-time email that includes an estimated value of the equity in their home. "I know that a lot of homeowners are hesitant to put their houses on the market," Lindahl said, and continued, "But the market has improved to the point that now is absolutely the time to sell." Lindahl promises that with him at the helm his clients' homes will be seen sooner and by more buyers than with any other agent.
"I use a combination of technology, the internet, and my advanced market knowledge to give my clients' homes the most exposure they can get," Lindahl said. His coveted approach to real estate has made him one of the most sought-out agents in the nation. "There's one thing that's for sure and that's with me as your agent I can guarantee you'll see success and you'll see it faster," Lindahl said.
For more information call Kris and his team at (763) 280-7349 and visit the Minnesota Equity Calculator website to get an estimate on the value of your home.