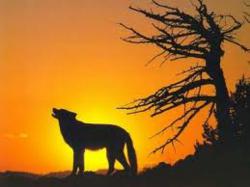 Not long after Columbus, mysterious settlers came into Southern Colorado, which at the time was a true wilderness.
Denver, Colorado (PRWEB) June 21, 2013
Christofer French, the author of ChristofersFlow.Hubpages.com has just hit 1 million views on his 211 astrology hubs. Celebrating this event, French, also the Author of Astrologygetalong.com, has written a new serialized Novel: Lafferty's Last Life – a modern story set in Denver Colorado that goes back 500 years to the early history of New Mexico. Filled with references to Native American influences, Hispanic families and the "Conversos" – Jewish settlers who moved into the region from Mexico City. The drama follows a young lawyer, his psychic lover and a host of historical mysteries to a dramatic climax in the Sangre de Cristo Mountains.
The first 3 chapters have been posted in Astrologygetalong.com and ensuing chapters will be posted there too. The story will unfold as the main character "Lafferty" works his way through old estates, wealth from the Rocky Mountains and a line of crusty characters that take he and his partner through tales of western lore, most of it previously unseen and hidden beneath the peaks of Southern Colorado and the famous Great Sand Dunes National Park and Preserve.
ChristofersFlow.Hubpages.com is now over four years old and speaks to subjects like psychology, health, success motivation, history and communication . From astrological matches to conflict resolution and inspirational tomes on getting along in our world.
Astrologygetalong.com also deals with similar subjects, but branches out further in the areas of world history, psychology and success and achievement. The preponderance of the articles deals with how we as humans manage the whole romantic proposition. In Greek mythology the character, Icharus through his sense of immortality and might and the joy of its soaring flight, flies so close to the Sun, that he is burnt up. The quest for human intimacy, whether your aspirations are short term or long, can end up making you feel a bit like Icharus' burning flight. The mine-strewn fields that we human creatures negotiate can lead to short term fun or long term matching, or disappointment, heartache, bitterness and self-loathing. As we pass through the game and its rules, sometimes we can feel that our wings are burning.
Astrologygetalong.com contains all 78 potential matches of the sun signs and provides a way to begin to deal with your partner. No matter who we are, we all face the challenge of intimacy, closeness, communicating from our hearts and developing our skills in the human art of reaching out to our loved ones. In our human way we negotiate the powers of how Fortune, Chance and Fate are all overseeing what looks to be, to mortal eyes, a big social romantic lottery. In one way or another, we throw up our collective hands in a sense of wonder -- How do we manage the whole romantic proposition in the first place?
Both Astrologygetalong.com and ChristofersFlow.Hubpages.com are places to be entertained and instructed; places to find out keys to romantic fulfillment that you might not have used before. Be sure and check out Lafferty's Last Life at Astrologygetalong.com for the current releases and subsequent releases in the serial form.