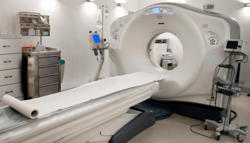 Milwaukee, WI (PRWEB) June 25, 2013
Not just any regular wall racks, cases or technical furniture systems can be used in the medical industry. Special provisions must be made in order to provide safety and usability. Medical furniture used in this industry must be designed to meet certain requirements and standards. Negative outcomes can result if the correct guidelines are not followed. Telcom & Data is proud to provide products that meet these standards. For more than two decades, Great Lakes Case & Cabinet has been providing high quality medical cabinets, carts, racks, technical furniture systems and custom applications for the healthcare industry.
Great Lakes Case & Cabinet's standard medical furniture has been designed to comply with privacy rule requirements of the Health Insurance Portability and Accountability Act of 1996 (HIPAA). Patient information can be protected in mobile work stations, wall mounts and DVR lock boxes. These products offer security in both patient rooms and nurse stations. The Office of Statewide Health Planning and Development (OSHPD) Pre-Approval (OPA) numbers are also available for Great Lakes most popular medical cabinets and carts. Products were independently reviewed and submitted to OSHPD and are in compliance with the 2010 California Building Code.
In addition to standard products, Great Lake's modern manufacturing facility allows for the creation of custom designs for unique medical environments. Equipment can be designed and manufactured with a six week lead time, or within ten working days using the "Fast Track" Design and Engineering Service. Great Lakes provides both standard equipment that meets the medical industry's need and custom products for specific requests.
For more information about products designed for the Medical Industry by Great Lakes Case & Cabinet, visit Rack-cabinets.com or call 800-335-0229.
About Rack-cabinets.com and Telcom & Data:
Since 1996 Telcom & Data has been providing thousands of telecommunication solutions to organizations around the world to measurably improve communications. The company is a leader in server racks and business phone systems. Telcom & Data maintains a network of over 1600 technicians with locations in Chicago, Milwaukee, and Miami. Rack-cabinets.com offers a wide variety of data center equipment and is powered by Telcom & Data.
About Great Lakes Case & Cabinet:
Great Lakes Case & Cabinet is a leading manufacturer of racks, wall mount and free-standing enclosures, technical furniture/command center systems and accessories for the data, communication, broadcast, sound, and security industries. At Great Lakes, quality products and world-class customer service have been the company's guiding principles for more than 25 years.