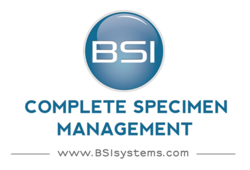 Calverton, MD (PRWEB) June 20, 2013
IMS is pleased to announce the release of BSI version 9.0, featuring a new Customization Module that will provide advanced capabilities to tailor BSI to match specific workflows. Highlights of the Customization Module include reduced turnaround time for request completion, dynamic addition of new fields for sample management, additional edit checks for data integrity and verification, editable property dialogs for specimen data and processing batches, and the ability to add new, searchable fields on BSI Web.
In addition to the Customization Module, BSI 9.0 includes a new and improved user interface for existing modules, freezer consolidation utilities, an improved interface for contacting BSI Technical Support, and many other enhancements.
Created in 1998, BSI provides support for biobanks by tracking all aspects of the specimen life cycle including subjects, consent, specimen acquisition, specimen storage, specimen request processing, and test results data collection in a web-based, secure, and validated system. This biobank software is used by a number of government agencies, universities, pharmaceutical companies, Fortune 100 companies, and non-profit organizations.
BSI is a product of Information Management Services (IMS), a company with 40 years of experience in delivering biomedical software and analysis support. IMS is a proud corporate sponsor of ISBER and a Corporate Member ESBB. Please visit http://www.BSIsystems.com for more information.