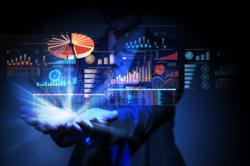 Simply posting performance data on fund reporting databases and sending out monthly one-pagers may not be enough for many investors.
New York, NY (PRWEB) June 20, 2013
Winning the business isn't the end of marketing; it's really the beginning. Fund managers can improve upon communications with investors and prospects by being more than just informational in nature. Client communication gives a fund a recurring opportunity to help investors understand the value the fund is delivering and how the results align with their unique investment needs. This is an area ripe with opportunities for differentiation. A recent survey found that only half of all investors say they fully understand the risk exposure of the hedge funds in which they invest, and one in four say they do not understand it at all.
Investors and prospects want to know how managers create alpha and are different from the pack. Developing communications which pull back the curtain and provide transparency about the business and investment process, gives investors more comfort in their decision. Transparency has been an industry hotspot over the past few years and managers misinterpret this to mean that investors want access to the fund's portfolio. The availability and openness of a fund manager to discuss concerns and more importantly, views on the market, fulfill most investors' need for transparency.
Tower Fund Services finds that there is much similarity in the desire that hedge fund managers have to access to the partners of their audit firms and legal counsel to investors' desire to access portfolio managers. Simply posting performance data on fund reporting databases and sending out monthly one-pagers may not be enough for many investors. To draw a comparison, private equity and venture capital firms gain seats on the board of directors of the companies they invest in to have direct access to company management for evaluating qualitative aspects of the company, in addition to the quantitative data they have access to.
Regardless of how firms package and present fund information, an effective client service model is grounded in listening to clients and probing for a deep understanding of their needs. This holds true not only for fund managers but for all businesses. At Tower, this cornerstone value drives each process and service we deliver to our clients.
About Tower Fund Services
Tower Fund Services is a third-party administrator offering a full spectrum of tailored outsourced solutions for hedge funds, funds of funds, separate managed accounts, multi-manager platforms, private equity, venture capital, tax lien, and real estate funds. Its suite of services includes fund startup, accounting, valuation, reporting and tax services to alternative investment managers in all strategies and structures.