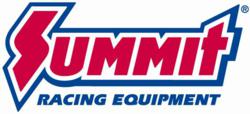 Tallmadge, OH (PRWEB) June 20, 2013
High-performance engine oil, gear oil, and assembly lube made from 100-percent Pennsylvania grade crude for unsurpassed protection of critical components. Pennsylvania grade crude oil is very thermally stable and contains no heavy, semi-solid "asphaltic" components. This makes it an ideal choice as stock for high-performance oil. As Brad Penn uses this single crude stock exclusively, its oil and lubricants are consistently of the highest quality.
Brad Penn Grade 1 Motor Oil
Known as "The Green Stuff" due to its unique green color, Brad Penn Grade 1 Motor Oil has a unique base oil that allows it to cling to engine parts, minimizing wear under high-torque, high-stress use. This same oil 'cling' property helps minimize wear during 'dry-start' conditions after the engine has been idle for extended periods.
Brad Penn Grade 1 oil is formulated with ZDDP (zinc) to prevent premature wear of flat tappet camshafts and lifters. It also has detergent and dispersant additives to keep your engine clean and running at peak performance. The oils are available in semi-synthetic blends (0W30, 5W30, 10W30, 10W40, 15W40, 20W50) and mineral-base straight weights (30W, 40W, 50W, 60W, 70W).
Brad Penn GL-4 Multipurpose Gear Oil
Brad Penn GL-4 gear oil is specially blended using high-quality Penn Grade 1 mineral base stocks. The 80W90 weight oil is formulated to protect brass, bronze, copper, and other soft metals used in synchronizers, bushings, thrust washers, and other components typically found in manual transmissions and transaxles.
Brad Penn Synthetic Hypoid Gear/Blower Lubricant
This full synthetic, 75W90 lubricant is designed for hypoid gear applications where SAE 75W, SAE 80W90, or SAE 90 grade gear oils are recommended. The lubricant is suitable for use in Roots and Lysholm screw-type superchargers as well as manual transmissions and hypoid differentials where high-shock loading is a concern.
Brad Penn Engine Assembly Lube
This premium high-viscosity lubricant provides higher load-carrying ability and excellent surface film protection to prevent wear in highly stressed internal components. The lubricant is compatible with all types of mineral-based and synthetic engine oils, and does not contain solids like molybdenum or graphite that can cause clumping and/or oil filter plugging. The lubricant can be used as a pre-lube for valvetrain components, piston wrist pins, rod bearings, main bearings, and more.
Product Link
http://www.summitracing.com/search/brand/brad-penn?tw=Brad&sw=BRADPENN
Summit Racing Equipment
http://www.SummitRacing.com
1-800-230-3030