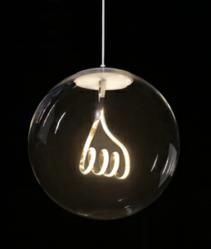 NeoCon is the only place to see thousands of new product launches from industry heavy hitters all under one roof.
Chicago, IL (PRWEB) June 20, 2013
NeoCon is North America's largest contract furnishings trade show and is a true pioneer in the industry that strives to "educate, inspire and engage the design world."
With more than 40 thousand attendees, 700 showroom exhibitors from around the world and 100 CEU-accredited seminars and associate forums, keynote speakers and the chance to network with a variety of professionals within the industry, it is no wonder NeoCon is known to be a designers playground.
The new products launched and displayed at NeoCon this year were a hit; all products proved to be innovative products and resources that "span[ned] a wide range of categories including: architectural products, artwork and accessories, building products and services, fabric, floor coverings, furnishings, kitchen and bath, lighting, outdoor furniture, etc," according to neocon.com.
NeoCon began in 1969 in a small area of Chicago's Merchandise Mart and now covers more than one million square feet of exhibition space on 10 floors of The Mart; it is not only filled with ground-breaking new products but also is host to a range of educational seminars and keynote speakers that effectively entertained and enlightened the NeoCon attendees this year.
This year the educational seminars covered a variety of important topics structured on 14 educational tracks, according to neocon.com, which included Dealer Strategies, Environmental Design, Lighting design, Professional Development and much more. Aside from the seminars, the most enlightening and informative aspect of the tread show were the keynote speakers.
Every year NeoCon manages to find some of the most interesting "brightest minds and industry innovators" for its keynote speakers; this year NeoCon topped itself by hosting these wonderful speakers:

Bjark Ingels, Founder of BIG (Bjark Ingels Group) who has developed a reputation for designing truly innovative building
Michael Vanderbyl, Principal of Vanderbyl Design and practitioner, educator, critic and advocate in the design world
Holly Hun, President & CEO of Holly Hunt with a design-centric business of showrooms and product for interior designers
Lauren Rottet, Founder of Rotett Studio and interior architect
Another great accomplishment of NeoCon 2013 is that they were one of the first to exhibit The Outdoor Office, "an innovative exhibit developed by Jonathan Olivares which was most recently in display at the Art Institute's Modern Wing," according to neocon.com. The Outdoor Office was created with the intention of exploring the possibility of new kinds of work spaces for the outdoors.
NeoCon is one of Littman Bros' favorite trade shows in one of our favorite city's (not to mention hometown's) and it is a exhibition that is meant to inspire people who come from all over the world that are a part of this industry. According to neocon.com, "NeoCon is the only place to see thousands of new product launches from industry heavy hitters all under one roof. Attendees at the show [are] the first to see innovative, next generation products and resources."
Here are a few of our favorite products seen at NeoCon 2013 within the lighting industry:

Arc Floor Lamp 4285; ARC is a member of the Adam Jackson Pollock signature limited production series. According to neocon.com, the Arc displays a line of light long enough to reach over a couch or desk, providing soft and evenly distributed light where you want it – "a beautiful expression of what is possible with LED technology."
Jettison Edison; another Jackson Pollock exploration, the Jettison Edison is an LED pendant that offers a play on the popular Edison bulb with a modern twist. It features energy efficient LED "filament" lamping within a standard 16-inch diameter glass globe.
Broadway Wall Sconce; from Fire Farm Lighting, a company that has worked under Adam Jackson Pollock for more than 20 years, this wall sconce features a Styrene Flax Linen shade with a mid-century style.
LUX Dome LED Task Lighting; these durable little table lamps are great for any kind of task lighting needed in your home – they are eco-friendly, utilitarian and luxurious in design. The head swivels 360 degrees and produces 250 lumens, which is about 50 thousand hours of continuous life with a very pleasant 4000 Kelvin white light.
Equo LED Desk Lamp; from Koncept Technologies Inc., a company with more than 10 years of manufacturing and industrial design experience, began developing a line of stylish LED lamps "with the discriminating consumer in mind." These desk lamps have a very unique silhouette with "discreet counterweight design for feather-light adjustability." It features a touchstrip to control brightness and power and can be adjusted with the touch of just one finger.