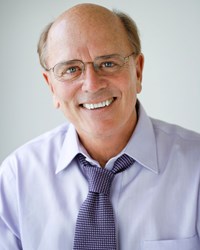 The potential health care savings on a nationwide level is astounding.
San Diego, California (PRWEB) June 20, 2013
Comparative Health Risk Assessment (HRA) data released by SelfHelpWorks, Inc. shows that digital (online) health coaching courses are effective in lowering health risk factors including excess weight, alcohol and tobacco use, stress and lack of exercise. According to Lou Ryan, founder and CEO of digital health coaching firm SelfHelpWorks Inc., lowering these risk factors can translate into significant reductions in health care costs.
"For example," said Ryan, "The National Prevention Strategy, which is part of America's Affordable Care Act, says that health care costs are $2,000/year higher for smokers than for non-smokers. According to comparative Health Risk Assessment data compiled by one of our health insurance company clients, 33 percent of tobacco users who completed our LivingFree digital coaching course reported that they had quit smoking. At a cost of less than $50 per successful intervention in this particular client's case, the benefits speak for themselves."
In addition to smoking, the comparative Health Risk Assessment also captured data relative to weight management, stress and alcohol use. Of those who completed the applicable online coaching courses, 53% decreased their Body Mass Index (BMI) by over 5%; 47% reported lower stress levels; and 52% reported reduced levels of alcohol consumption.
"Each of these health risk factors is terribly costly to our nation," said Ryan, "Not only financially but in things like lost workplace productivity, lowered quality of life and disruption of the family unit. In my mind, it's a no-brainer—imagine what would happen if health insurance companies and employers everywhere offered their members/employees incentives to participate in beneficial programs such as our digital health coaching courses. The potential health care savings on a nationwide level is astounding."
The National Prevention Strategy data supports Ryan's opinion with an estimate of approximately $3.27 in medical cost reductions and $2.73 in absenteeism cost reductions for every dollar spent on workplace wellness programs. However Ryan feels that the return can potentially be much greater if digital health coaching, which is comparatively low in cost, is incorporated into wellness programs as an adjunct or alternative to other interventions.
For a summary of the comparative Health Risk Assessment and other studies involving digital health coaching, please visit the Science page on the SelfHelpWorks website, at http://selfhelpworks.com/corporate/science.aspx.
ABOUT SELFHELPWORKS, INC.
SelfHelpWorks delivers evidence-based digital health coaching courses designed to produce permanent results. Whereas other online coaching courses typically provide education, SelfHelpWorks' time-tested Structured Cognitive Behavioral Training approach produces genuine transformation. Since 1979 SelfHelpWorks founder Lou Ryan's courses and process have been licensed by insurance companies, government agencies, major hospitals and corporations nationwide. Now, thanks to modern technology, all of the SelfHelpWorks courses are delivered conveniently and affordably via the Internet so that virtually anyone can take advantage of them.