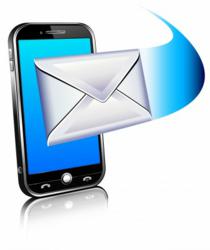 We offer what businesses need to harness the power of the Web. -- Mark Wiehe, SalesMail
Columbia, MO (PRWEB) June 25, 2013
Small and medium-sized businesses now can use marketing intelligence just like their large corporate competitors.
The technology is offered by SalesMail, an Internet marketing firm in Columbia, MO.
The agency, whose website is salesmailinc.com, provides a complete range of online services for firms marketing to businesses or consumers via the Internet.
"Business people are challenged to handle many marketing tasks," says Mark Wiehe, SalesMail owner. "Now they have a solution. We offer what businesses need to harness the power of the Web."
The result for businesses is:

Increased number of leads
Consistent and steady communication with clients' prospects
Prospects becoming customers
It takes all the tools available, adds Wiehe, "Because of the growing complexity of Internet marketing."
In the past, a company's website was able to attract leads and customers. Now other tools are needed, such as social media, blogs, web press releases and customer surveys, all of which SalesMail provides.
Supporting SalesMail, salesmailinc.com, are several high-technology features. One technology aspect relates to news releases. SalesMail provides targeted national news release distribution to numerous web-based news organizations.
SalesMail also offers buying signals to clients. The technology alerts SalesMail's clients of social media messages posted on Twitter, Facebook, LinkedIn and other sites. A person posting a query about a client's product or service, for example, would be detected by SalesMail and trigger a business marketing response.
This facet of SalesMail, "makes us stand out in a crowded marketplace," says Wiehe.
The marketing automation system of salesmailinc.com, also provides another state-of-the-art experience for businesses and organizations.
The system programs a series of messages to cultivate prospects. "Automation is all about service and results," says Wiehe.
Businesses can stay in touch with a prospect, "all along the purchasing process, including when someone decides to buy."
To learn more about SalesMail, contact Mark Wiehe at 573-446-1114. You also can reach SalesMail at: markwiehe[at]salesmailinc[dot]com or the website salesmailinc.com.